15 Writing Habits You Gotta Stop If You Want To Finish That Draft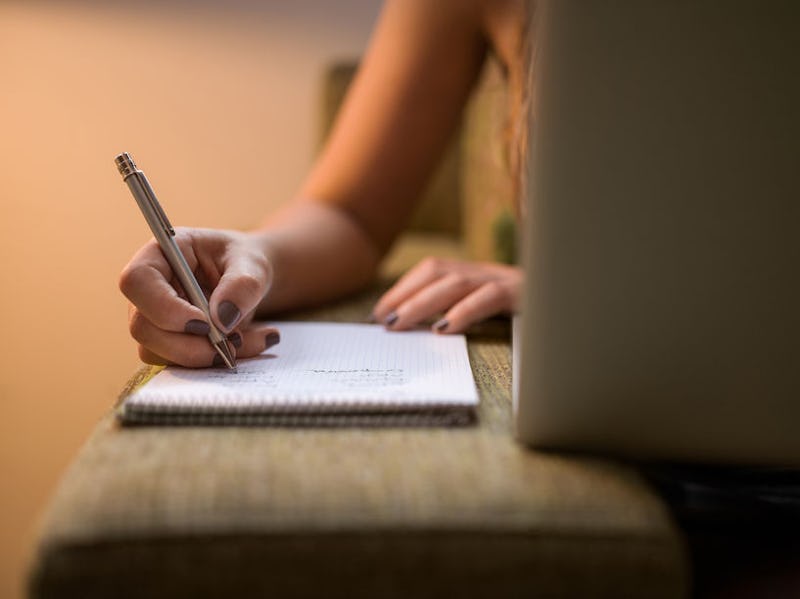 Milles Studio/Stocksy
This is gonna be your year, the year you win NaNoWriMo. There are plenty of hurdles to clear ahead — even with just one week left — including the 15 habits that will kill your NaNoWriMo manuscript dead, as detailed on the list below. Learn to identify and avoid these all-too-common problems, and you'll ace the world's most infamous, 30-day writing challenge.
Founded by Chris Baty in 1999 as a fun challenge for Bay Area writers, NaNoWriMo — that's National Novel Writing Month — celebrates its 20th iteration in 2018. The rules are simple: in the 30 days of November, write 50,000 words on a single novel manuscript.* That averages out to about 1,667 words per day, which is no easy feat, especially if you don't already have a daily writing habit.
Even though NaNoWriMo is a tough, tough slog, it's still 100 percent doable, y'all. Most novel projects get derailed by a handful of common, avoidable problems that throw off your writing groove, but you might not even identify these issues as harmful to your writing career.
Check out the 15 NaNoWriMo-killing habits I've identified below: