16 Creative Fourth Of July-Themed Song Lyrics To Use For Your Instagram Captions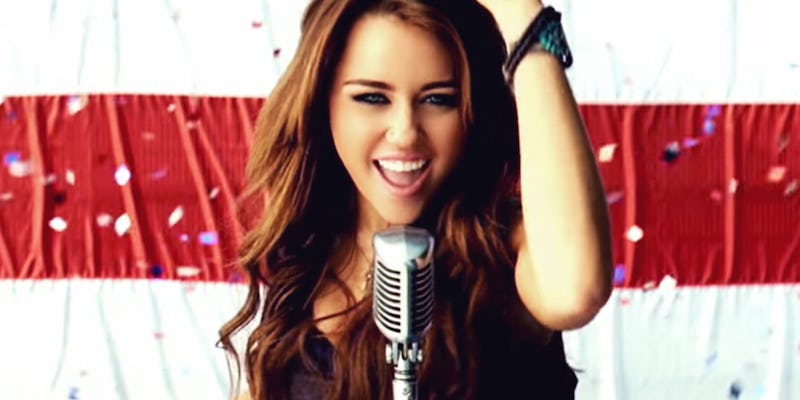 VEVO
Happy birthday, America! Whether you're decking out your annual flag-striped dress or breaking out a cool new flag pool float, there are a lot of ways to feel a little more patriotic this Fourth of July. Certainly you can use song (and a decent amount of dance!) to show off your country spirit.
There are a variety of ways to show off that red, white and blue cheer, so consider some creative song lyrics for your Fourth of July Instagram captions. Whether you're documenting lounging by the pool, flipping some burgers, and/or watching fireworks, you can put up some festive captions, courtesy of your favorite artists.
It turns out you have a lot of options, from pop stars like Miley Cyrus and Demi Lovato to old nostalgic but still-relevant singers like Don McLean and Billy Joel. No matter what genre of music you're into, there's probably a song that will be up your alley and describe your Fourth of July style.
Spotify is dishing out a few playlists for the Fourth parties you'll be throwing, so you can hit subscribe if you want more song options! But otherwise, read on to see some winners who may help you spice up your social media game.