16 Easy-To-Make Red, White & Blue Fourth Of July Dishes You'll Want To Instagram Immediately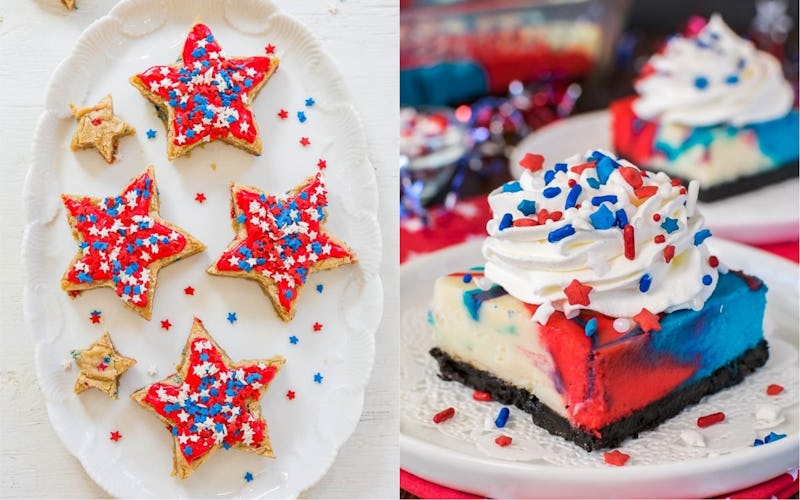 Averie Cooks; Inside BruCrew Life
The Fourth of July will be here before you know it, and you know what that means: weenie roasting and themed cocktails. If you're no genius in the kitchen but still want to show up to the yearly BBQ equipped with something tasty, try one of these 16 easy Fourth of July recipes that anyone can follow without burning the house down. Hopefully.
Every Fourth of July, I have the same conversation with myself. It resembles the following.
Me, to myself: "This year, you're finally going to make that red, white, and blue flag cake you always see on Pinterest decorated with strawberries and blueberries!"
Me, to myself: "But this is Las Vegas. The heat will make the fruit all gross and soggy."
Me, to myself: "Okay, maybe you'll just make the cake-and-frosting parts."
Me, to myself: "But what about the fruit? Without it, the flag cake is just a cake."
Me, to myself: "Just stay home this year. You're a loser with no friends anyway."
If your inner dialogue with the voices in your head looks similar, rest easy. These easy Fourth of July recipes are simple to pull off, taste amazing, and are still 100 percent Instagram-worthy. Check 'em out!