Feminist Quotes About Motherhood For All The Badass Moms In Your Life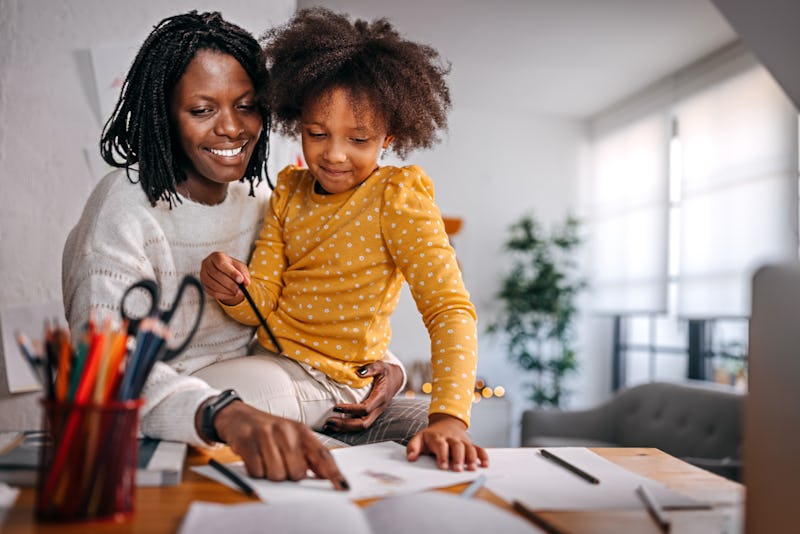 mixetto/E+/Getty Images
Here's your reminder that Mother's Day is a little more than two weeks away. As you're preparing to shower all the moms in your life with gifts and love on Sunday, May 14, why not start celebrating early with some feminist quotes about motherhood. Moms and mother figures are, after all, likely one of the first empowering female figures many people have in their lives.
Empowerment is arguably one of the defining characteristics of motherhood. You make or adopt a human, and then you raise the human, so that the human can go be an autonomous human that makes good human decisions. I'm oversimplifying and not speaking from my own experience, as I am not a mother myself. However, I know of some moms; I'm related to at least one. And I'm not sure what embodies the idea of empowerment more than a parent teaching their child how to function independently in the world.
So, in honor of the all the women in your life who have taught you how to human, here are 16 quotes about motherhood by and about some famous feminist mothers. Share them on Facebook. Write them in a card. Or just take them to heart as you celebrate all the badass mothers and mother figures in your life on Mother's Day and beyond.