15 Truly Inspiring Mother's Day Quotes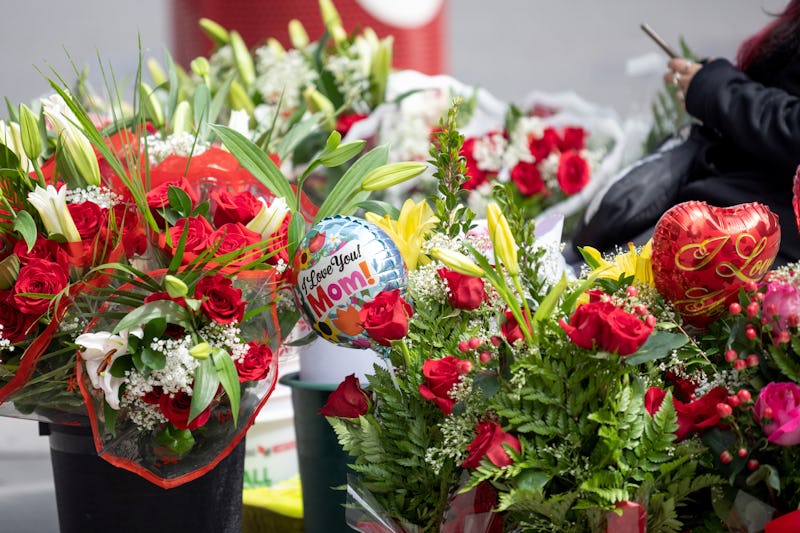 Alexi Rosenfeld/Getty Images Entertainment/Getty Images
Moms can be pretty amazing, right? Not only do they put up with all of your ridiculous antics from childhood to adulthood (and be honest, sometimes your antics really are ridiculous), they do so with a smile and zero judgement. And, as these inspirational Mother's Day quotes show, they do some other pretty important things too — you know, like spend your entire childhood making sure you are properly fed, clothed, and cared for, putting your happiness before their own, and loving you unconditionally. Like I said earlier, moms are amazing.
Mother's Day is a time to tell Mom just exactly how much she means to you, but those words don't always come easily. Sure, you tell her you love her all the time, but there's extra pressure on Mother's Day to put into words how much you cherish your relationship — which is a lot, but how do you say that in a way that doesn't sound cheesy?
As it turns out, Mom probably already knows how much you appreciate her, but in case you're looking to really drive the message home, share with her one of these quotes. Write them in a card, or post one on Facebook. Just make sure that, one way or another, Mom sees it. Happy Mother's Day!
1. "All that I am or ever hope to be, I owe to my angel mother." — Abraham Lincoln
2. "Biology is the least of what makes someone a mother." — Oprah Winfrey
3. "Youth fades; love droops; the leaves of friendship fall; A mother's secret hope outlives them all." — Oliver Wendell Holmes
4. "A mother's happiness is like a beacon, lighting up the future but reflected also on the past in the guise of fond memories." — Honore de Balzac
5. "There's no way to be a perfect mother and a million ways to be a good one." — Jill Churchill
6. "Life began with waking up and loving my mother's face." — George Eliot
7. "Motherhood: All love begins and ends there." — Robert Browning
8. "Men are what their mothers made them." — Ralph Waldo Emerson
9. "There is nothing in the world of art like the songs mother used to sing." — Billy Sunday
10. "This is what we do, my mother's life said. We find ourselves in the sacrifices we make." — Cammie McGovern
11. "What do girls do who haven't any mothers to help them through their troubles?" — Louisa May Alcott
12. "Most mothers are instinctive philosophers." — Harriet Beecher Stowe
13. "I am sure that if the mothers of various nations could meet, there would be no more wars." — E. M. Forster
14. "When you are a mother, you are never really alone in your thoughts. A mother always has to think twice, once for herself and once for her child." — Sophia Loren
15. "They are not kidding when they say that mothers are strong women. We need to be strong in more ways than our children will ever know." — M.B. Antevasin
Images: Alexi Rosenfeld/Getty Images Entertainment/Getty Images; Giphy