16 Red, White & Blue Dessert Recipes To Make For The Fourth Of July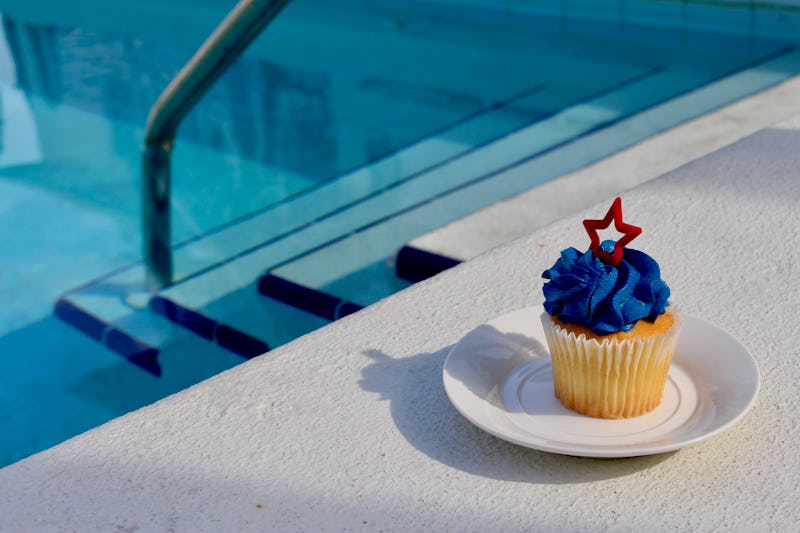 Anna Alexis Michel/Moment/Getty Images
It can sometimes seem that the Fourth of July is less about the fireworks in the sky and more about the fireworks on the plate. And since you'll probably have to celebrate the holiday a little less spectacularly than you usually do, you can dazzle your guests with something even better than fireworks: dessert. And what a spectacle it can be with Fourth of July red, white and blue dessert recipes. On the Fourth of July, deliver a dessert you'd salute.
With the plethora of fresh berries hitting their ripe stride in July, it won't be too difficult to throw together a patriotic plate. Simply smear buttercream frosting or whipped cream over a red velvet base and sprinkle the swirly tops with red and blue berries. Alternate yogurt and berries for a patriotic trifle. Stock up on star shaped cookie cutters and sprinkles to shower cookies and cakes. Your Fourth of July dessert display will rival your local Fire Department's showing of fireworks.
No matter what socially distanced meal you share with family this holiday, remember to save some room and consider dinner an appetizer this year. When it comes to Independence Day celebrations it's all about dessert.
This article was originally published on