Last Minute 2017 Mother's Day Gifts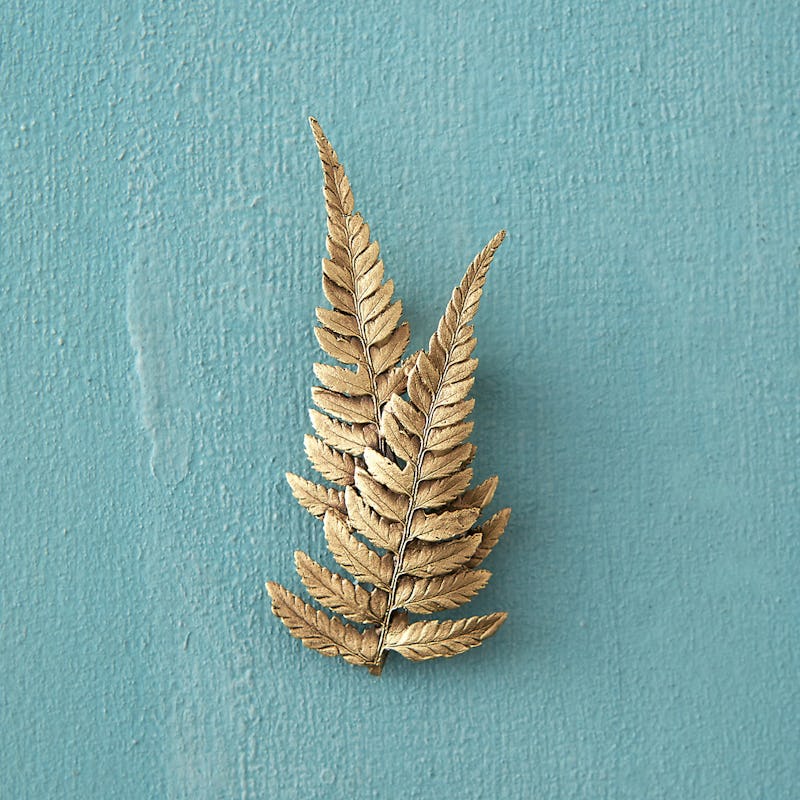 Terrain
You didn't intend on forgetting Mother's Day. And technically, you didn't even forget it. You just didn't know which day it was — because the date changes every year. So how is anyone supposed to remember?! I mean, who even looks at official calendars any more? Shouldn't all children just get email reminders from the government or something when Mother's Day is coming up so no one forgets?
Anyway, no one's judging you for not knowing that Mother's Day is coming up and being totally empty-handed. And the good news is: there are tons of last minute Mother's Day gifts that you can get your hands on. There are so many easy, quick options that your mother will have no idea that you even forgot. As far as she's concerned, she'll think that you planned out her gift weeks in advance.
To save your butt and stay on your mom's good side, here's a list of gifts that will make your mom smile and feel super loved. Even if you didn't exactly have a lot of time to think about her! Because what's important is how you make your mom feel. All the small and/or last minute details that went into your mom's gift need not be clear to her.
Framed Picture
This is a seriously OG move. But what ever happened to giving someone a nice framed picture of the two of you?
Gallery Frame, $15, Mod Cloth
Canvas Tote
This tote bag is perfect for spring. Your mom can use it for picnics, beach or even groceries.
Cannes Tote, $98, Aimee Kestenberg
Uma Absolute Anti-Aging Oil
This oil smells so divine, the fact that it's a super powerful anti-aging agent is just a bonus. Get some for your mom, and get some for you, too.
Anti-Aging Face Oil 15ml, $98, Uma Oils
Uma Absolute Anti-Aging Mask
For the mom who loves a good spa day, this mask is a great way to #treatyoself.
Anti-Again Face Mask, $70, Uma Oils
Hydrating Face Mask
Another great mask option is the passion fruit rose mask that's both brightening and hydrating. It's perfect for morning or night and smells amazing.
Little Barn Apothecary passion Fruit Rose Mask, $50, The Stell
Floral Facial Steam
If you don't have enough money to get your mom a facial, get her this gorgeous facial steam kit. It looks beautiful when stored and smells beautiful when activated.
Palermo Body Botanical Facial Steam, $32, Palermo Body
Lavender Bath Set
Every mom could use an excuse to destress. This lavender calming kit comes with a bath salt and oil.
Lavender Gift Set, $59, Mullein & Sparrow
Flower Grow Kit
Instead of giving your mom something to put in a vase, give her something to put in the ground. This kit will yield longer-lasting flowers anyway.
Flower Grow Kit, $18, Terrain
Terrarium Grow Kit
This is the perfect craft project to start with your mom on Mother's Day, and it will be the gift that keeps on giving.
Sphere Top Terrarium Grow Kit, $98, Terrain
Classic Gardening Gloves
If your mom gardens, she'll appreciate a fresh pair. If she doesn't, these are so cute that she'll want to start gardening now.
Floral Twill Gardening Gloves, $38, Terrain
Flower Meaning Book
This gorgeous coffee table has a lot more to offer than pretty pictures. The secret meaning of flowers is fascinating.
Discovering The Meaning Of Flowers Book, $50, Terrain
Gold Pin
Back in the day we all got our moms crappy pins. Let this be the pin to make up for all of them. This gorgeous gold fern is so unique and chic.
Layered Fern Pin, $98, Terrain
Serving Bowl
This bowl is perfect for your partner's mom. It's artistic, sensible and very classy.
Azure Blooms Stoneware Serving Bowl, $78, Terrain
Teak Salad Bowl
This is the perfect serving bowl for any mom of any kitchen sensibility.
Whitewashed Teak Low Bowl, $78, Terrain
Artful Candle
Getting your mom a candle for a gift might seem last-minute. Unless you get her this candle which is a piece of art in and of itself.
Linnea's Lights Poppy Candle, $24, Terrain
Slim Wallet
I don't know about your mom, but mine carries around a wallet that's the size of a cinder block. Do your mom a favor and get her a wallet that doesn't scream "MOM." You know what I mean?
Signature Collection Slim Wallet, $75, Dagne Dover
American Giant Kick Flare Pant
These pants are not only stylish, but they're super comfortable too. What more could you ask for in a new item of clothing?