Fun Facts About 'Vanderpump Rules' Star Katie Maloney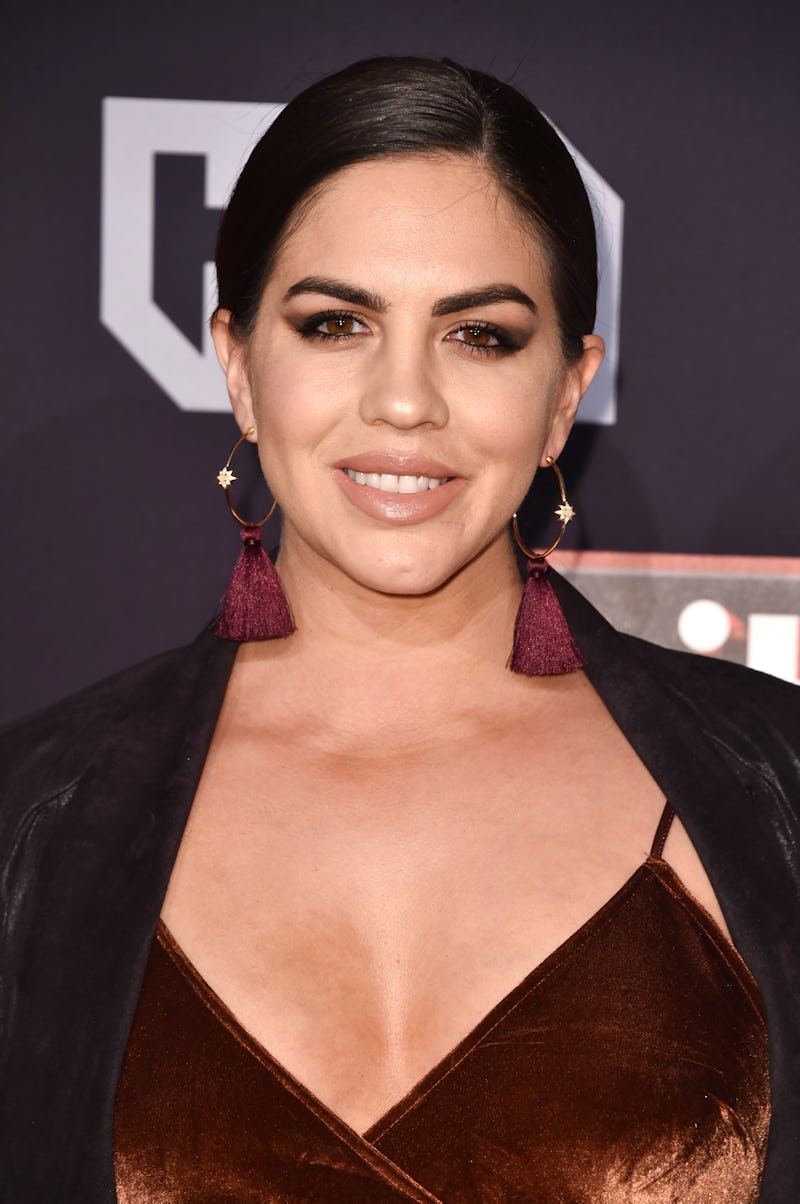 Alberto E. Rodriguez/Getty Images Entertainment/Getty Images
Even the biggest Vanderpump Rules super fans only know a little bit about their favorite cast members outside of their relationships on the show. This show is only on for an hour each week and it's an ensemble cast, so if Katie Maloney is your favorite, you probably wish that you got to see more of her. I'm sure that there are a lot of things you didn't know about Katie Maloney from Vanderpump Rules.
At the very beginning of the show, Katie was stuck in the background and portrayed as a Stassi Schroeder sidekick. Eventually, Katie's time on the show revolved around her relationship with now-husband Tom Schwartz. And as we all know, most relationships are shown on reality TV shows to highlight the drama.
But there is so much more to Katie than drunk texting and arguing with Schwartz. Sure, those other things do not provide drama for a reality show, but there are plenty of interesting tidbits that even the biggest Katie fans do not know. Plus, a lot of people have been hating on Katie this season because of her responses to wedding planning stress and girl drama within the clique, so it's about time that we focus on the positive.
Let's look beyond the relationship squabbles and the constantly shifting friend groups. These are some things you might not have known about your girl Katie.
1. She Is From Utah
I figured that Katie and nemesis LaLa Kent would bond over their Utah roots, but everyone who watches the show knows that's so far from what actually happened.
2. She Is A Member Of Bachelor Nation
Katie made me super jealous when she and the other Pump Rules girls got to hang out with The Bachelor's Becca Tilley and JoJo Fletcher. Katie and Kristen Doute also met Catherine Lowe back in the day. And if you follow her on Twitter, you know that Katie is not shy about posting her episode reactions on Monday nights.
3. She And Schwartz Celebrate An Injury Anniversary Every Year
On Nov. 9, 2006, Katie fell 25 feet through a skylight, broke her jaw and collarbone, and suffered a brain injury. Katie and Schwartz celebrate the anniversary of the incident and refer to it as her "Re-Birthday" and a reminder to be grateful for the life that she has.
4. She Has A Beauty Blog
Unfortunately, Katie's blog Pucker & Pout does not usually make the cut when it comes to her Vanderpump Rules story lines, but you should definitely check it out if you're interested in beauty tips, DIY instructions, and fashion trends.
5. She Is An Expert Braider
Most of the time, if you see Katie or any other girl from the cast rocking Pinterest-perfect braids, Katie is the stylist who should be credited. Katie has the hair braiding skills that are needed in every friend group.
6. She And Kristen Have Beatles Lyric Tattoos
I have no idea if Kristen and Katie got their tattoos together, but they definitely do coordinate well. It would actually be cool if they got them separately and they just happen to go well together. That's a solid sign of friendship.
7. She Is A Friends Fan
I'm not sure if this is a "fun fact" since I feel like everyone is a Friends fan, but Katie also has a Central Perk mug, so it's safe to say she's a little more dedicated than most.
8. She Loves Taco Bell
Pump Rules viewers know that Katie had a Taco Bell tower at her bridal shower, and now I want to do this at every special event for the rest of my life. Katie has not been shy about her devotion to Taco Bell on social media. She replies to the Taco Bell account and shares her thoughts on the new menu additions whenever they come out.
9. She's A Puppy Mom
Everyone is asking Katie and Schwartz about when they're having kids, but they're just focused on their fur babies at this point.
10. She Is An Advocate For The LGBT Community
Katie is a very vocal supporter of the LGBT community. She believes that it is important to have equality for everyone and she has no qualms about making sure her voice is heard.
11. She Is Inspired By Gwen Stefani's Style
I have tried my best to forget Katie's orange hair from Season 2 and the way it was styled during Stassi Schroeder's birthday trip, but at least she can (kind of) justify the look by saying she was inspired by Gwen Stefani. Katie has shared her love for Gwen's style on social media plenty of times.
12. She Is A Britney Fan
Who doesn't love Britney Spears? I'm so jealous that Katie got to see her Vegas show.
13. She Loves Chrissy Teigen
Considering that Chrissy is such a Bravo super fan, I'm sure that the admiration is reciprocal.
14. She Is Supporter Of Animal Rights
This is probably a big part of why Katie and Lisa Vanderpump get along so well. Katie has made efforts to raise awareness and funds for the ASPCA. She really is an LVP 2.0 since she, too, celebrates World Dog Day every year.
15. She Is A Belieber
It's tough being a Justin Bieber fan. There are plenty of ups and downs. Katie is such a Belieber that she was upset by his May 2016 haircut. Katie also shared her love for his appearance on Carpool Karaoke.
16. She Was Weirded Out The First Time She Hooked Up With Schwartz
In some lost footage from Vanderpump Rules, Schwartz discussed his first hookup with Katie in a conversation with Jax. "I still have a little residual foot fetish," he revealed. "I remember the first time me and Katie hooked up, I threw that thing in my mouth in the heat of the moment... the first time was the best time, but I just threw that foot in my mouth and she was like, 'Whoa whoa take it down a notch.'" Thankfully she was able to move past that.
There is a lot more to Katie than the drama in her friend group, her shifts at SUR, and her relationship with Schwartz. Thanks to social media, her fans get to see many different sides of her and learn fun things about her.