Katie's 'Pump Rules' Bridal Shower Raises The Bar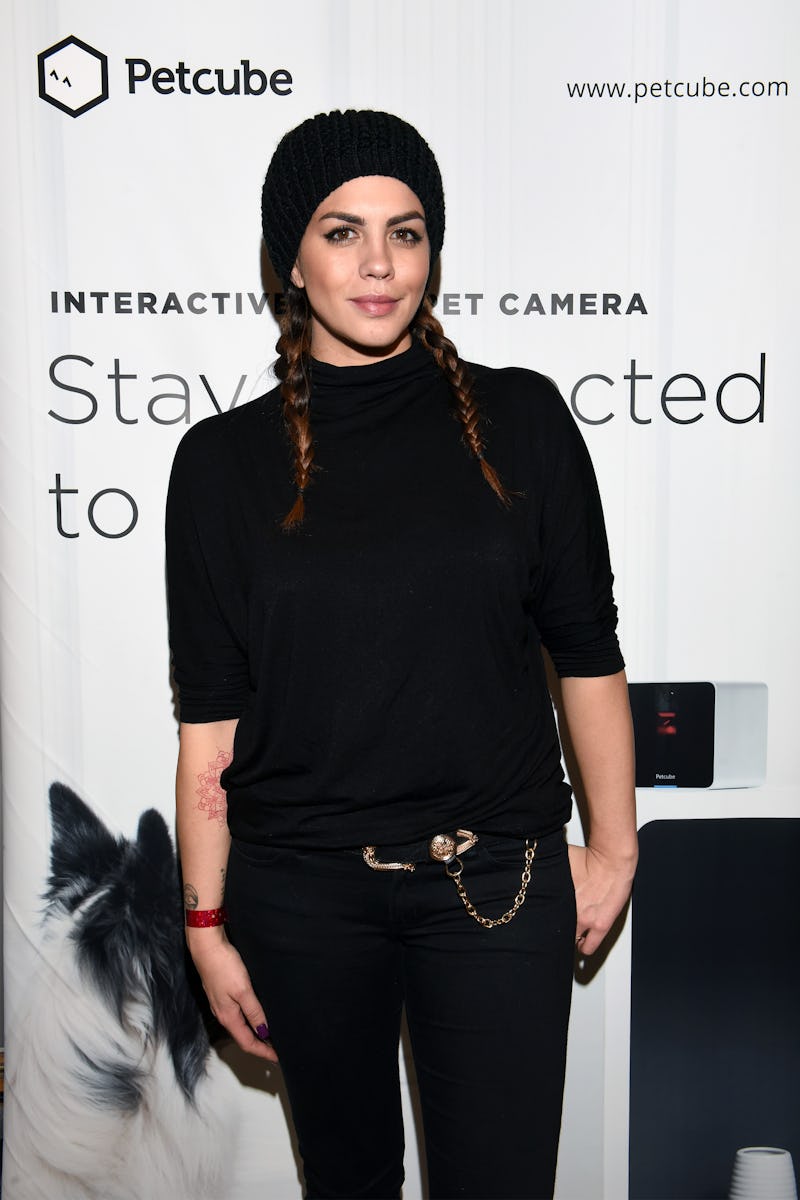 Vivien Killilea/Getty Images Entertainment/Getty Images
There was a Taco Bell tower on Monday's episode of Vanderpump Rules. I repeat: There was a Taco Bell tower. And my Chalupa-fueled soul may never move on. Being the good friends that they are, Scheana, Kristen, and Stassi bought a bunch of Taco Bell for Katie's bridal shower, put the Taco Bell on a tiered serving tray, and surprised the guest of honor with multiple levels of Taco Bell. Katie's bridesmaids truly thought outside the bun.
I don't think I've ever been more jealous of a Pump Rules star. This might even eclipse the time Tom Schwartz got to hang out with the mini horses of Villa Rosa, and that was a terrific scene. Yukking it up in Lisa Vanderpump's glass manse? Trying and failing to corral tiny steeds? Pinballing off the white furniture? Having a laugh with Lisa? Wow, what a thrill.
Ah, wait. I let myself get distracted. Sorry about that. Let me bring it back to Katie's Taco Bell bridal shower, the soirée of my dreams. Sure, renting a mansion for the day was a lovely move, but Katie's friends really went above and beyond when they put $200 worth of T. Bell on a platter. I can just picture it: The scent of Taco Bell floating around the palatial house, the promise of Cheesy Gordita Crunches and bean burritos blanketing the guests' hearts. Simply beautiful. If that isn't love, I don't know what is.
As the party went on, I wondered when we'd get to see the guests sit around the swimming pool together and wolf down some T. Bell. But it never happened. Instead, we saw Stassi, Kristen, and Katie gossip about Lala. And we saw Stassi and Ariana bellow at each other. And we saw Ariana more or less pantomime unfurling a scroll during said bellow fest. And we saw a blowup doll. But no Taco Bell feast.
I was so ready to see Lisa Vanderpump, who looks wondrously glamorous even when she's wearing a casual chunky knit sweater, tuck into some Taco Bell like a drunk college kid who couldn't be more fired up for fourth meal.
I was so ready to watch Lisa pick up a bean burrito, peel back the paper wrapper, and ask for a few packets of hot sauce before digging in.
I was so ready to hear Lisa praise the soft taco's complex yet comforting flavor as she took a swig of Mountain Dew Baja Blast. I was so ready for it. But it never happened.
Hey, Season 5 secrets revealed ep? Gimme the LVP Taco Bell scene I crave.