17 Female Superhero Movies & TV Shows To Stream That You've Probably Never Seen Before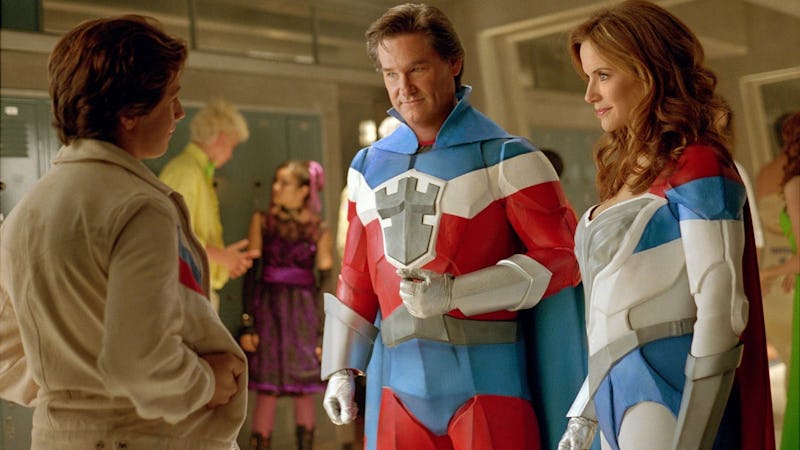 Buena Vista
It's taken far too long to start seeing superhero gender equality on-screen, with Marvel and DC only just now delivering standalone female superhero movies. There was the amazing Wonder Woman movie, of course, and in 2019 we'll get both that film's sequel and the long-awaited Captain Marvel movie. It's frustrating that it'll still be a year before we'll get to watch any of these heroes in action, but the good news is there are actually plenty of streaming movies & TV shows about female heroes and villains already out that you probably haven't had the opportunity to watch yet.
Even though female superheroes haven't truly been at the forefront until now, this list of female-focused superhero or villain films and shows is vast and doesn't reduce women to being accessories in the male superhero's romantic storyline. The picks range from dark indie superhero flicks like Super to forgotten childhood movies like Sky High and Up, Up, and Away. There's something here for everyone, even for those of you who might not be too big on superhero content in general.
There's also a huge timespan for these films and TV shows, from 1975 to present day, so you can witness the evolution of female superheroes by watching them all. While you wait for all the upcoming lady-centric comic book movies, now is the perfect time to stream these ones you might have missed over the years.