These Tweets About 'Game Of Thrones' Season 7 Episode 6 Basically Describe Your Every Feel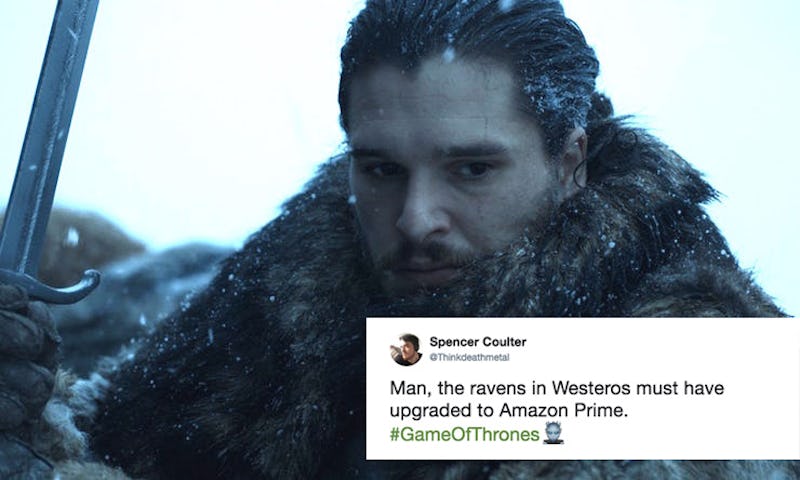 Photo courtesy of HBO/Bustle
There was something in Sunday's episode to evoke feels in even the most hardened viewer, as these tweets about Game Of Thrones Season 7 Episode 6 prove. While the latest installment hasn't been without its bad press, it's still hard to truly dislike the episode. While it may have been on the sensational side, it also gave the audience a boat load of moments we've been waiting for forever.
In no particular order, we finally got someone clueing Daenerys in to the fact that her newest ally might be laboring under a severe case of lovesickness for her; the dragons venturing beyond the wall; the Hound and Tormund Giantsbane comparing notes on Brienne of Tarth; and Sansa and Arya finally locking horns about the different choices they've made to survive. On top of that, there was also flaming swords, the return of an old Stark, and several fight scenes that were just too cool to last.
If audience gratification feels cheesy to you, then sure, it's effectively a slab of televisual brie. But given the sheer quantity of Twitter reactions? It was impossible not to have some sort of emotional response to the show, and that's got to be a good thing.