These Were The Best New Beauty Products That Came Out In December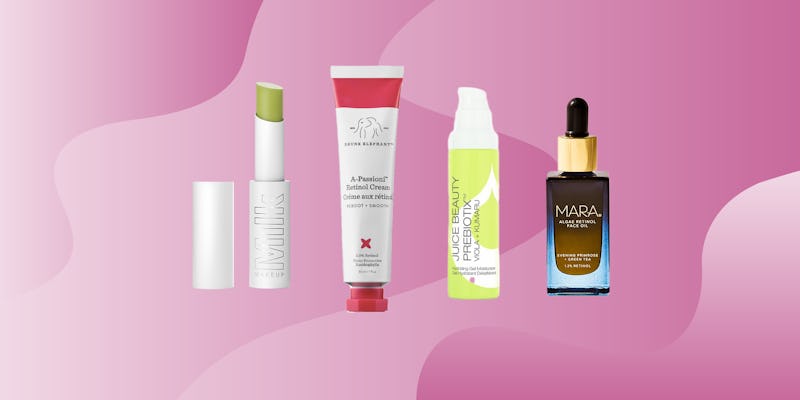 Milk Makeup/Drunk Elephant/Juice Beauty/MARA
Just like that ladies and gentlemen, it's 20-freaking-19. But before you go all "new year, new you" on your beauty routine, let's first reflect on all of the incredible makeup, skin care, and hair products that came out in December (of last year!). While there are a ton of new products that are launching in 2019, there were plenty of innovative and add-to-cart-worthy products that should definitely not be overlooked. It's likely that you were too busy shopping for others to notice all of the newness that came out (what a saint!). But FYI — it wasn't all holiday kits and Christmas-themed palettes. From coconut sunscreen to cannabis oil-infused lip balm, there's so many beauty goodies to consider incorporating into your new year regimen.
December's beauty launches focused on keeping you hydrated, sparkly, and bright — all great things that you should definitely carry on over into the new year. There are products from Lancer, Drunk Elephant, and Mara that all aim to brighten your complexion, while shimmer powders from Fenty and Urban Decay's newest mini eyeshadow palette will make you shine bright like the diamond you are.
Here are the best makeup, skin care, and hair products that launched in December.