These Songs Were Probs On During Your First Kiss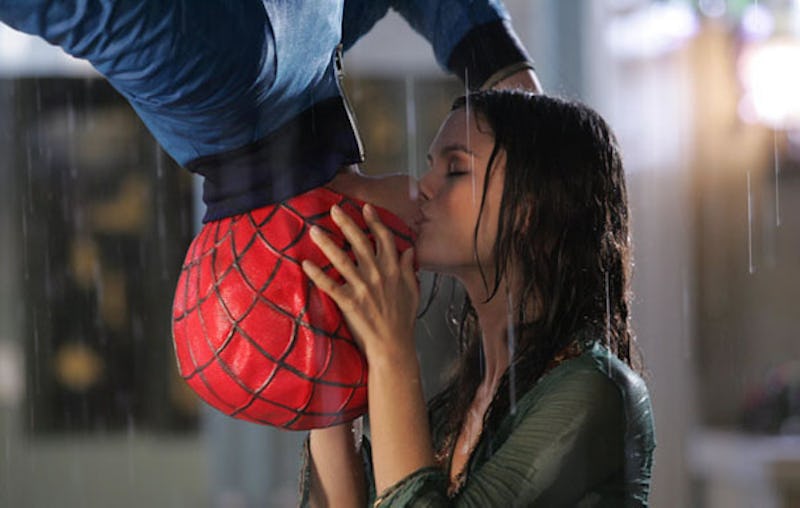 Ah, young love — so sweet yet so naive. When I was a young'n, unsure of romance, I kept lists of "love milestones" and "love requirements" — first hand-hold (fingers cupped), first hand-hold (fingers laced), first kiss, best perfumes to wear (I wrote, at 12-years-old, "perfumes to drive men wild," like I knew what that meant), etc. But I know I'm not the only one for whom a first kiss was the most important event. Maybe y'all didn't have heavily detailed lists, but there was definitely some thought put into the act, especially the now-nostalgic songs that were playing during that first kiss.
Maybe you were the type of kid who chilled with their crush and listened to some smooth R&B in the vein of K-Ci & JoJo's "All My Life," or maybe you and the object of your affection liked to share some angst before locking lips with the help of Taking Back Sunday's "Great Romances of the 20th Century." No matter what the case or your tastes, chances are you probably remember the song that was playing as you entered the wonderful world of smooches.