17 Outfits From 'The Simple Life' That Are So Outdated It Hurts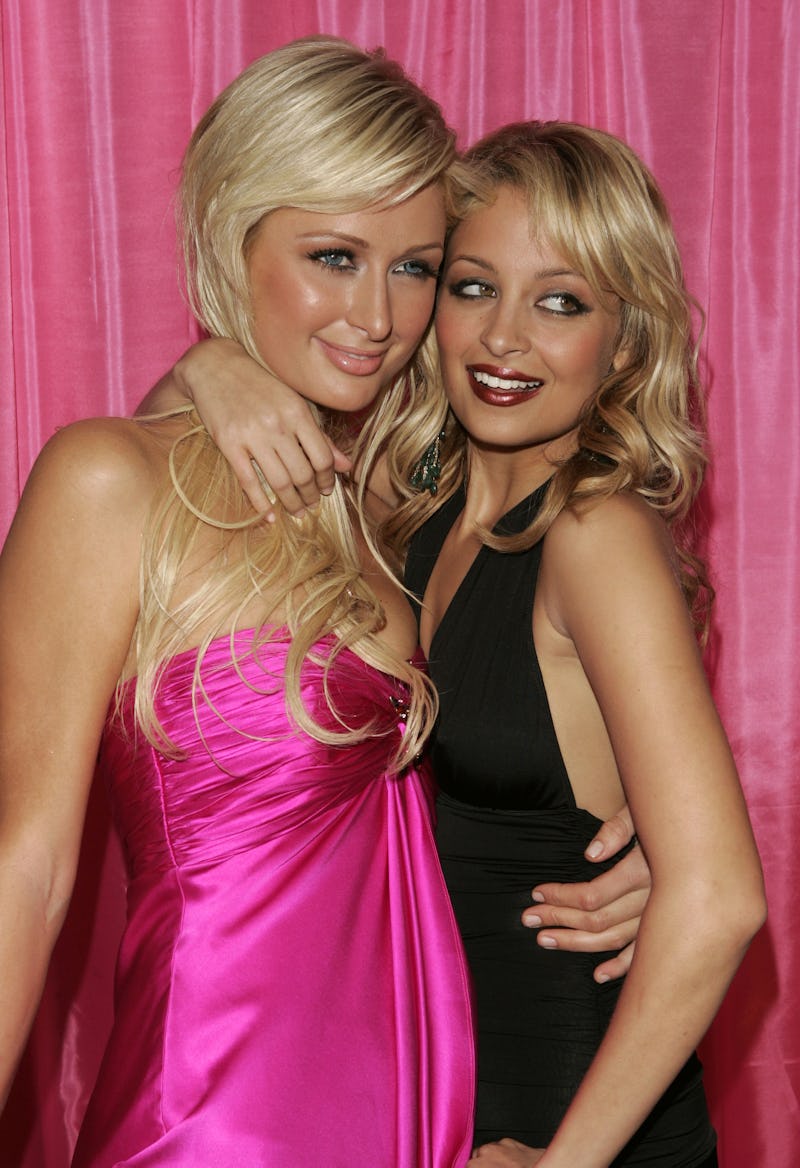 Peter Kramer/Getty Images Entertainment/Getty Images
There is nothing more early 2000s than Paris Hilton and Nicole Richie on The Simple Life. Not only were they two of the most popular socialite celebrities of the day, but they also wore some of the most 2000s clothing items available. Some of the outfits from The Simple Life are so outdated, it hurts. And the last season filmed in 2007, aka only a decade ago. That's not that long ago.
I wouldn't say that Hilton and Richie were style icons back in the day, but they were definitely icons and they definitely participated in the fads. Hilton was literally made for all of the trends in the early 2000s. She could wear them now and no one would even bat an eye because they just look so right on her. However, Richie was definitely still figuring out her personal style while filming The Simple Life, and now she's become a bonafide style icon.
From low rise jeans and UGG boots to mini skirts and Von Dutch hats, Hilton and Richie really leaned into the early 2000s and totally nailed it.
Here are 17 outfits from The Simple Life that look so dated, but in the best possible way.
1. Paris' Fedora
No. Words.
2. Paris' Pleated Skirt & Camo Jacket
This outfit is the epitome of 2003.
3. Their Low Rise Jeans
Paris' legitimately look like they are going to fall off.
4. Paris' Von Dutch Hat
Wow, this is an outfit that just keeps giving. The epitome of early 2000s fashion.
5. Nicole's Fur Vest & Paris' Sparkly Cropped Cardigan
There are so many things going on in this gif.
6. Their Matching Striped Tube Dresses
Here's hoping matching outfits with your BFF makes a comeback.
7. Paris' Tracksuit, Graphic Tee, & UGG Boots
Athleisurewear before it was a thing.
8. Nicole's Graffiti Pants
They were probably designer, too.
9. Nicole's Graphic Tee
Gotta love what her tee says though.
10. Paris' Fur Trim Blazer
Those cuffs are a tad excessive.
11. Paris' Sunglasses
These might make a comeback.
12. Paris' Barrette
I'm not convinced these were ever trendy, to be honest.
13. Paris' Trucker Hat
Paris had a very serious relationship with Trucker hats.
14. Whatever This Is
A dress?
15. Nicole's Denim Dress
PSA: Denim dresses might be trendy again, so don't judge too harshly.
16. Paris' Headband
Oh yes, the long scarf headband.
17. Nicole's Headband
So many headbands.