Why Vinnie Van Lowe Is The Most Underrated 'Veronica Mars' Character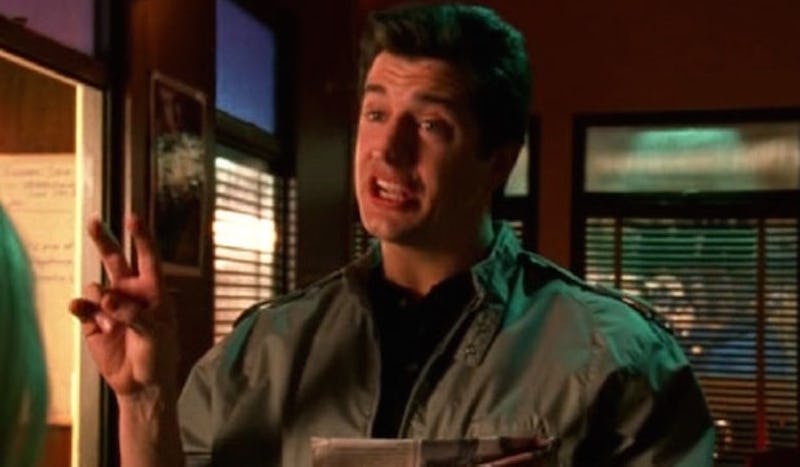 Warner Bros. Television
Thanks largely to his ego and cheesy fashion sense, Vinnie Van Lowe is the most underrated Veronica Mars character by far. One of the best things about the character is that he seems to think he's in a rivalry with Mars Investigations and that he's doing better than both Keith and Veronica within their niche industry. Though they humor him for their own entertainment or to help swing a win in their own cases, it's clear that there is no rivalry to speak of. And that's part of Vinnie's charm.
The competition between Vinnie and Keith and Veronica doesn't exist, because Vinnie's just not that great a detective. He has a bigger case load than Mars Investigations does, but only because he's taking the trash jobs that they reject. The victories that he celebrates are usually minor, petty, and embarrassing. Though the character only appears in a handful of episodes, Vinnie's scenes in Veronica Mars are always some of the funniest. He has great chemistry with Veronica and Keith whenever he's on screen, which helps, but he's also tragic to watch.
If you want to get into specifics about why this hapless private investigator is sorely underrated, then here are 17 reasons to make it clear.