17 Things You Should Never Do At A Wedding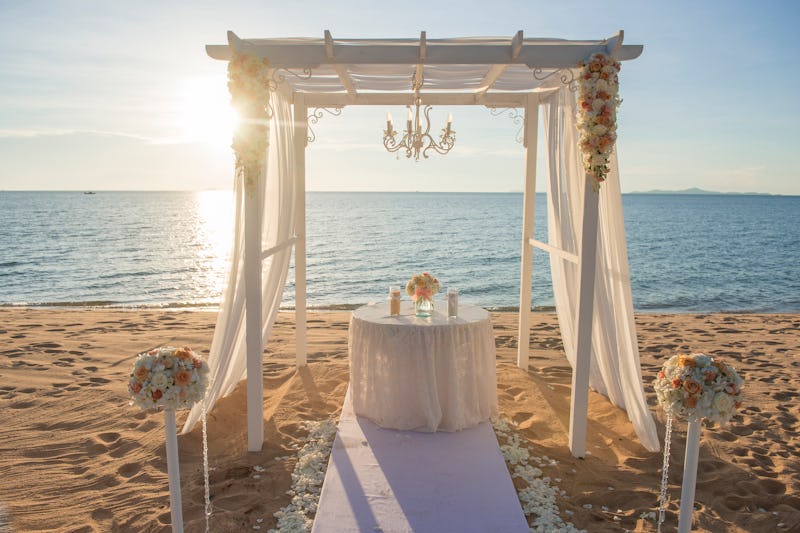 Larisa Gherghe / 500px/500px/Getty Images
Wedding season is in high gear; and for all the lucky folks who've received an invite, I've got a special treat to aid you in navigating the nuptials: things you should never do at a wedding, under any circumstances, courtesy of Reddit. Some of these may seem like no-brainers, but try telling that to the gal who showed up to a wedding I went to, wearing a white, floor-length gown.
Don't be that girl.
Every year in the United States, 2.3 million couples get married. That comes down to about 6,200 weddings every day. Every day, people. The average number of wedding guests totals in at around 178. That means that for the average wedding, there are 178 people who could possibly screw up your big day by committing some egregious wedding faux pas. It doesn't matter if the bride was the biggest bridezilla in the world, or if the soon-to-be-newlyweds are making insane demands on their bridesmaids and groomsmen — you don't want to be that person who downs one too many glasses of champagne and takes down the wedding cake while trying to remember how to do the Cupid Shuffle.
Take the advice of these Redditors and try not to commit any of the following wedding crimes.