17 Things You've Heard About Money That Are BS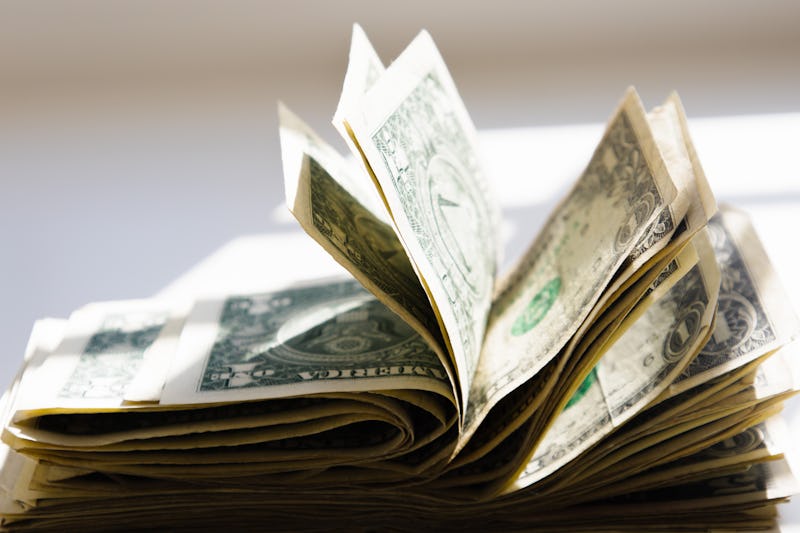 Catherine McQueen/Moment/Getty Images
Money is a feminist issue — and yet, women are still reluctant to talk about it. According to a recent Bustle survey of more than 1,000 Millennial women, more than 50 percent of people said they never discuss personal finances with friends, even though 28 percent reported feeling stressed out about money every single day. Bustle's Get Money series gets real about what Millennial women are doing with their money, and why — because managing your finances should feel empowering, not intimidating. Today's topic: money misconceptions.
I've always been low-key afraid of money. Growing up, I was told to be weary about how I spend it, who I loan it to, and how I earn it, so naturally I started believing that money is this terrifying entity that can easily ruin my life. But I've realized that my fear comes mostly from a lack of understanding about how to use money effectively. And, unfortunately, there are many misconceptions about those green bills to throw us off our path to spending, saving, and investing them wisely.
When one of my friends told me she wants to learn how to invest I thought she was joking. The concept of investing seemed so ridiculous to me because I figured that I'm too young to even consider expending large amounts of my hard-earned cash into anything other than something off my Amazon wish list. But I've learned that I have investing all wrong. "'I don't know how to invest isn't the right response'," Cady North, a certified financial planner tells Bustle. "There are tons of online tools and even online-only robo advisors that provide inexpensive and automated investing advice."
From investing to credit cards, there are tons of things we've been told about our own currency that simply aren't true. Here's a list of 17 things you've probably heard about money that are total BS.
Check out the entire 'Young Money' series and other videos on Facebook and the Bustle app across Apple TV, Roku, and Amazon Fire TV.