You Need To Watch This '00s Milo Ventimiglia Show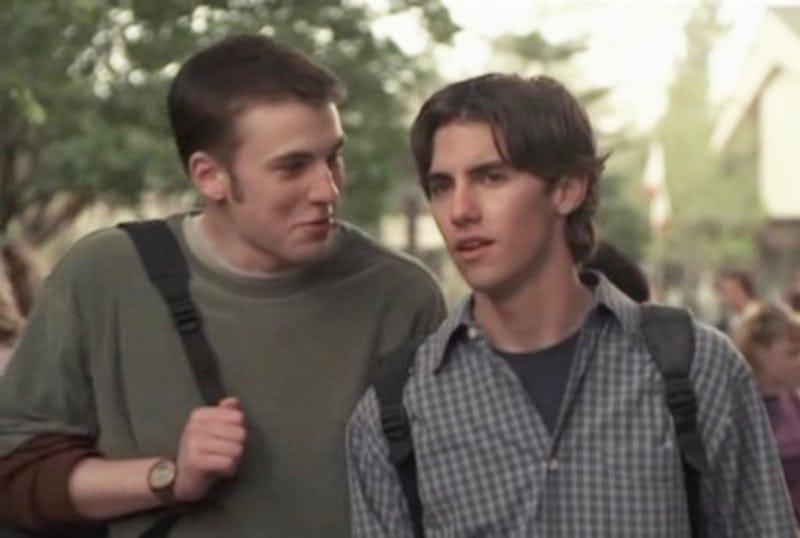 Fox
Every once in a while, a real hidden gem gets uncovered, and it always helps if a proto Jess Mariano is involved. You may have forgotten (or never even knew) that Milo Ventimiglia and Chris Evans starred in Opposite Sex, a 2000 teen dramedy. Honestly, the series lasted all of eight episodes, so either way I don't blame you. But now that I have your attention, perhaps you can interest you in all the wackiness that spans over the course of this short-lived series.
Aside from the overall Dawson's Creek vibe laid out by all these late '90s/early 2000s shows, Opposite Sex is intriguing for its light feminist undertones. Although it follows Jed (Ventimiglia) as the lead protagonist, he's thrown into a formerly all-girls academy filled with many strongly opinionated young ladies. All the while, he has his other fellow male students, your garden variety nerd and jock types (guess one Evans is).
I decided to re-watch the Opposite Sex pilot to truly immerse myself in what could've been and dug up some highly amusing moments along the way. The pilot doesn't feature anywhere near enough Chris Evans goodness, but there's tons of Ventimiglia in here that will make you wish that this show was back on the air.