19 Punny Christmas Instagram Captions That Will Totally Sleigh You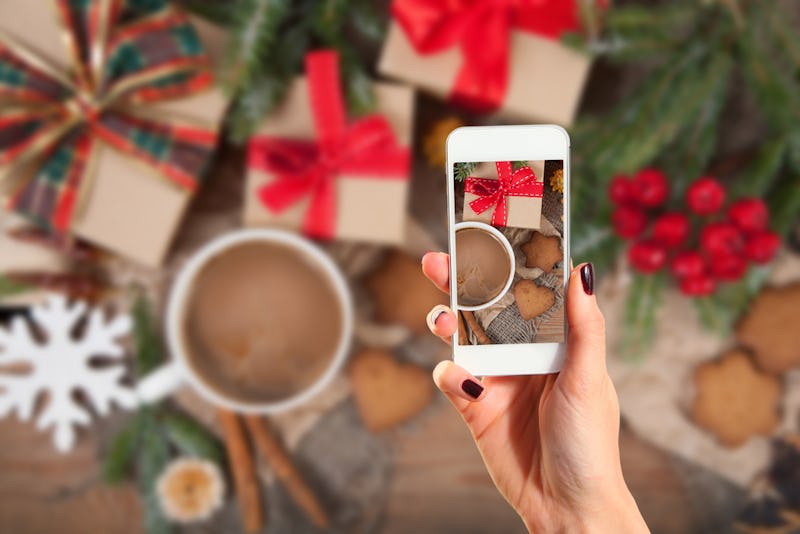 ShutterStock
The Christmas season is all about that feeling of joy in the air that just doesn't appear during the rest of the year. It's about giving, being with family and friends, coming together despite differences, and just feeling happy. But, let's be real: it's also about posting really good holiday content on Instagram. It's basically impossible to let the Christmas holiday go by without posting at least one or two Christmas-themed photos on your feed. And to make them even better, you'll want to add a clever and funny caption. Below are a bunch of ideas for the perfect punny Christmas Instagram captions that will get you even more likes.
Whether you're posting a picture of yourself in your best ugly Christmas sweater, a snap of the glass of alcohol that's getting you through the season, or a picture of the holiday getup you forced your adorable pet to wear, there is a caption idea here for everyone. The key is picking a pun that will make people smile or even laugh. It shouldn't be so clever that it goes over people's heads... it should just be simple and adorable. Those are the best kinds of captions on the app!
Of course, thinking of a bunch of punny captions on your own can be kind of overwhelming. We aren't all comedians! That's why we've put together a list of some of the best punny Instagram captions that totally capture the spirit of the holidays and make your photos even more fun than they already are. Check them out, and get ready to start posting, because you'll want to use more than one of these.