19 Fun Facts About 'Vanderpump Rules' Tom Schwartz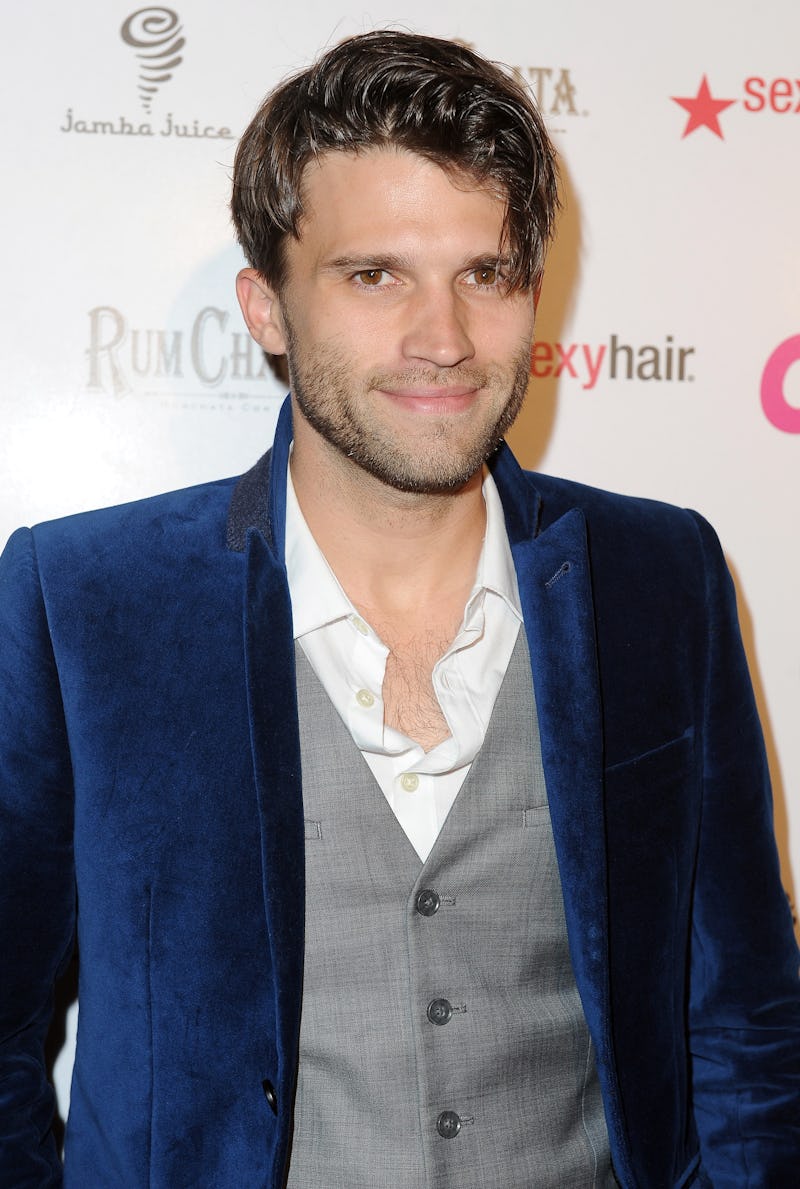 Angela Weiss/Getty Images Entertainment/Getty Images
It seems like the cast of Vanderpump Rules is willing to share just about anything on camera. But, unfortunately for fans, everything that they say and do doesn't make it into the one-hour episodes. That means that there are still a lot of things that people don't know about Tom Schwartz and the other cast members.
We see a lot about Schwartz's relationship with new wife Katie Maloney on the show, and this season pretty much revolves around their wedding planning, but there are a lot of great Schwartz tidbits that do not make the show. And that's such a shame since Schwartz is one of the few cast members who is universally liked, so who wouldn't want to know more about him?
I feel like Schwartz is always grouped in with others so he doesn't get enough spotlight on Vanderpump Rules: He's either the other half of TomKat or a member of the bro trio that includes Jax Taylor and Tom Sandoval. And we all know that Schwartz is the farthest thing from dramatic, so he just doesn't get as much attention as he really should.
Fans all love Schwartz, but there are actually a bunch more reasons why we should.
1. He Credits Jax & Sandoval For The Start Of His Modeling Career
In an interview with Bravo's The Daily Dish, Schwartz admitted that Jax and Sandoval helped him start his modeling career. Schwartz explained, "One of them gave me their old books — a book is like your portfolio, you bring pictures around. Jax and Tom would let me crash their castings, which is a very common thing to do depending on who the client is and how big of a job." Say what you want about this clique, but when it comes down to it, they really do have each other's backs.
2. Lisa Vanderpump Is The "Wind Beneath [His] Wings"
Unlike the fair weather cast members of Real Housewives of Beverly Hills, Tom is a consistent Lisa Vanderpump fan and pretty much worships the ground she walks on.
3. He Is Passionate About Animal Rights
It makes sense that Tom is such an LVP fan since they both care so much about animals. If you scroll through his social media, you'll notice that he has been a spokesperson for animal rights fundraisers and that he supports efforts to stop the Yulin Dog Festival.
4. He Is A Rolling Stones Fan
I don't know if this is even fair for me to include as a "fun fact" since pretty much everyone loves the Rolling Stones, but at the same time I felt like it had to be included since it hasn't been mentioned on the show.
5. He Was (Is) Bitter About Not Being Cast Season 1
Sure, Schwartz was joking around in this Instagram video, but still, I, too, would be annoyed if my significant other and all my friends were cast as main characters on a show and I wasn't even though I appeared at most of the filmed events with them. Thankfully, he is on every episode now and is getting the credit that he deserves.
6. He Still Plays Nintendo 64
Nintendo 64 will always be iconic. Everyone loved it back and the day and all of the cool people still love it now. This means that Schwartz is actually one of the coolest people since he has these games decades later.
7. He Plays Poker
Everyone who watches Vanderpump Rules knows that the boys love partying in Vegas, so it really isn't surprising that Schwartz has an affinity for poker. I can't imagine that Katie is a huge fan of him gambling his money away and posting about playing poker on social media, but that's just a guess on my part.
8. He Does Spa Days With Sandoval
It's cool of Tom and Tom to turn the male spa day from a guilty pleasure to something worth bragging about. There are multiple pics of the Toms wearing robes at the spa on Instagram. Props to them.
9. He Enjoys Cards Against Humanity
Can you imagine playing this game with Schwarz? I feel like he would come up with the most hilarious pairings. He has to win every single time.
10. He Appreciates Both Kanye & Taylor
Most people have a distinct stance when it comes to the Kanye West vs. Taylor Swift beef. Schwartz has posted some cute spoofs of both their album covers, so I guess it's safe to conclude that Schwartz supports them both. Either that, or he just has an appreciation for the cover art on both of their most recent albums. He has also tweeted screen shots of the Kanye songs he's listened to and gifs with lyrics. So maybe he is that rare person who loves both Yeezy and T. Swift.
11. His Younger Siblings Are Triplets
It's not super common to see triplets every day!
12. He Was Pre-Med At FSU
Schwartz was once studying to be a doctor at Florida State University. According to The List, Schwartz told Modent Magazine about why he stopped pursuing medicine as a career. He said, "What I really wanted to do was act. I thought, 'who am I to think I can be an actor?' I tried to deny the feeling for awhile but then I got into print [modeling] work and the entire being on set thing was really fun."
13. He Looks Like Blake Lively
This isn't actually true, but that is the result that Schwartz received in a not-so-precise quiz to find his celebrity look-alike.
14. He Snowboards
It's nice to see the Pump Rules cast does more than just party on their trips. Sure, I love watching them turn up, but it's cool that Schwartz does activities like snowboarding.
15. Fruit Gummies Are His Favorite Candy
The beginning of Schwartz's Instagram page (yes, I scrolled all the way back to day one) was basically an ode to sugar-coated fruit candies. (The one linked there has a NSFW caption — just a warning.) He had more than one pic of the snack with explanations about it being the best candy selection.
16. He Is From Minnesota
Just like most people who live in Los Angeles, Tom is not actually from LA. In an interview with Labeling Men, Schwartz revealed, "I hail from a land of 10,000 lakes… I'm from Minnesota, the Twin Cities, and I'm from a suburb of St. Paul called Woodbury."
17. He Is An Elvis Fan
In the interview with Labeling Men, Schwartz was asked who he would trade places with for a day. He answered, "I'd like to be Elvis for a day, the King, baby!"
18. His Go-To Drunk Food Is Pizza
I feel like this applies to most people, but Schwartz's explanation is pretty unique and a super Schwartz thing to say. He told Labeling Men, "Pizza, I love pizza. It's downright sexual!"
19. He Wears Eyeliner Sometimes
When asked to name "one fact nobody knows" about him, Schwartz told Labeling Men, "Sometimes I like to wear eyeliner." Out of any man in the cast, I pegged Sandoval to be the one sporting eyeliner, so this revelation was definitely surprising.
Am I the only one who wishes there was a Tom Schwartz spin-off or at least an after show or something? He is one of the most interesting and entertaining people in the cast. Nevertheless, everyone who craves more Schwartz on Vanderpump Rules gets to learn more about him thanks to social media.