These 20 'Downton Abbey' Episodes Will Catch You Up In Time For The Movie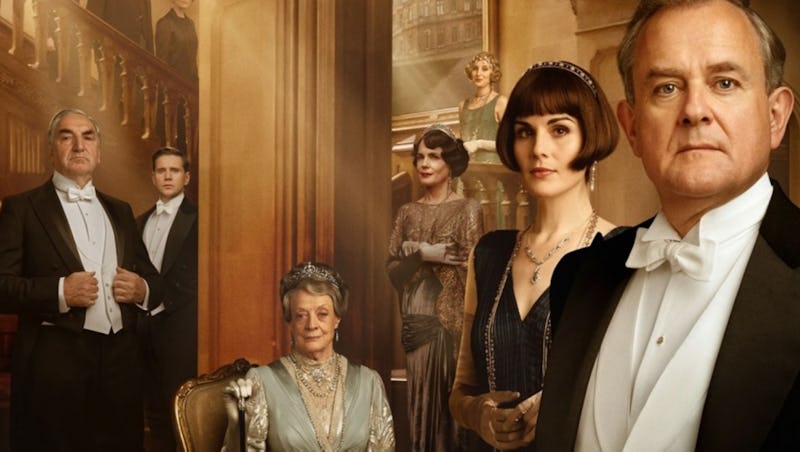 Focus Features
The British historical drama Downton Abbey ran in the U.S. as part of Masterpiece Classic on PBS for six seasons from 2010 to 2016. By offering a glimpse into English aristocracy, early 20th century propriety, and the era's lust-worthy fashion, the series became a massive hit. On Sept. 20, the Downton Abbey movie will hit the big screen, fans will get to revisit the luxurious manor and all of their favorite inhabitants, including the posh Lady Mary (Michelle Dockery), Irish in-law Tom (Allen Leech), the charming downstairs staff and, of course, the incomparable Dowager Countess Violet (Maggie Smith). Of course, marathoning the best Downton Abbey episodes is one way to prepare for the show's feature film followup.
The new movie takes place in 1927 and focuses on a very important visit. "The beloved Crawleys and their intrepid staff," the official synopsis reads, "prepare for the most important moment of their lives. A royal visit from the King and Queen of England will unleash scandal, romance and intrigue that will leave the future of Downton hanging in the balance."
Naturally, in preparation for the movie, fans might want to revisit the series. But if you don't have enough time to marathon all six seasons, hitting these 20 episodes should do the trick. They all feature some serious British pomp and circumstance, saucy scandal, and at least one winning one-liner from the Dowager Countess. Shall we go through?