20 Feminist Book Quotes To Remind You There's Power In Anger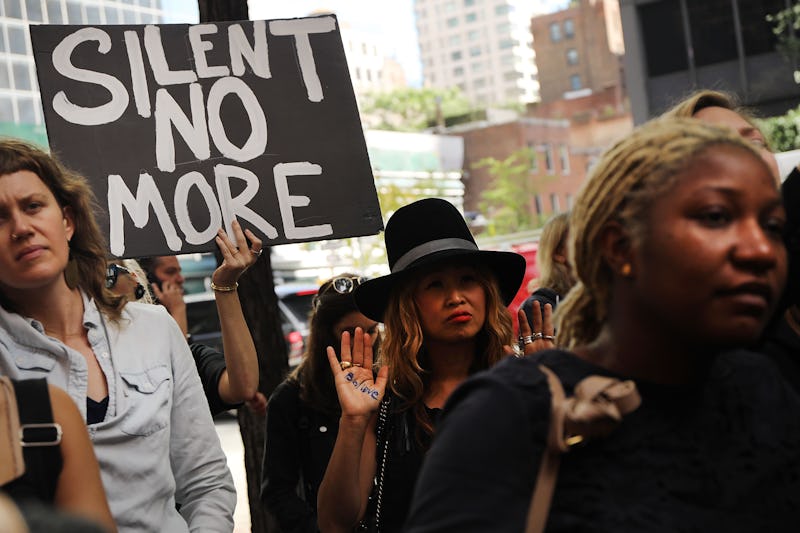 Spencer Platt/Getty Images News/Getty Images
I don't know about you, but I am SPENT right now. Everyday, there's a new fury-igniting headline (come to think of it, every hour, sometimes) to remind us of the regular injustices being committed, the lies we are being told, the immense work that needs to be done, and all the work that was done that is now being, systemically and furiously, undone by a White House administration and Congress who couldn't be more disconnected from the American people (generally, no matter what side of the aisle your politics happen to fall on.) Could you use a little feminist inspiration right now? I certainly know I could.
You don't need me to tell you there's a lot to be angry about these days; a lot to be discouraged by, disheartened by, and terrified of. And, frankly, anger and frustration can be enormously exhausting. Being furious is a full time job.
At the same time, anger and frustration can be great catalysts for activating change. Angry people — as I seem to be reminded of regularly these days — have been known to change the world. But we don't have to change the world alone. There are plenty of places and people (and books!) to turn to for some feminist inspiration and reenergizing (bonus: they'll turn your attention away from the daily news, at least for a few minutes.) Here are 22 feminist book quotes that'll help reenergize you right now.