20 People Share Their Go-To Method For Falling Asleep As Fast As Possible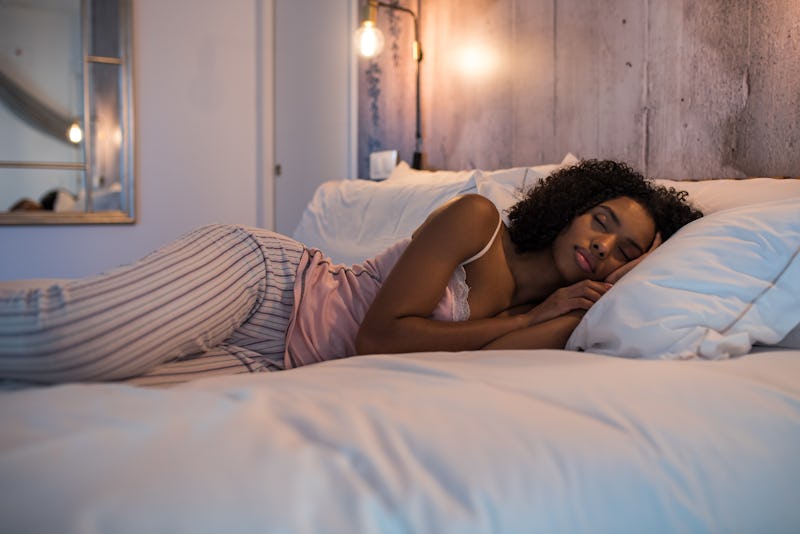 Fotolia
"You look so tired!" — Everyone to you, all the time, as if you didn't already know. If you constantly feel drained and need help drifting off at night, you might want to try these methods for falling asleep as fast as possible.
Americans are notoriously tired. The Centers for Disease Control and Prevention says one in three adults don't get enough sleep. And there is indeed a serious (and expensive, I might add) ripple effect. CBS News reported on a study from staffing firm Accountemps, which found that almost 75 percent of us go to work tired — and it estimates that it ends up costing the economy $411 billion every single year.
Yikes.
Why are we so exhausted? Well, let's see. It could be any one of a million things, but more than likely, a combination of multiple things: Family responsibilities. School. Work. Bills. Student loan debt. Relationships. Self-care. We all have too much to do, not enough time to do it, and when we finally get in bed at night to go to sleep, our brains just aren't fully ready to get there too.
If you're in desperate need of some shut-eye but can't seem to get to sleep at night, try one of these 19 methods people swear by on Reddit. You might pass out faster than you expect.