21 Mind-Bending Quotes From Haruki Murakami's Newest Book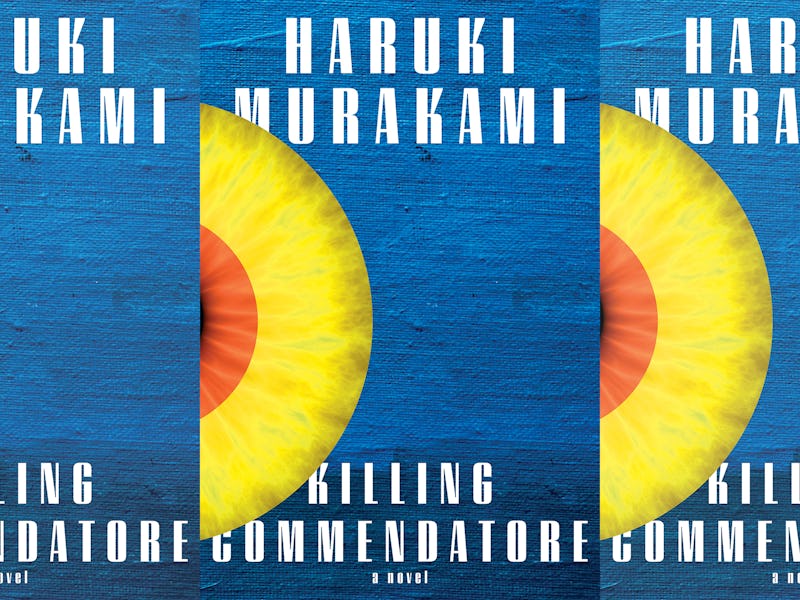 On the one hand, Killing Commendatore is Haruki Murakami's sprawling new ode to Fitzgerald's The Great Gatsby. But on the other hand, it's the stunning tale of a middle-aged artist coming to terms with the death of his sister and learning how to paint abstract souls. And on the surreal, impossible, third hand, it's the harrowing story of two people who find a magical bell in a pit in the woods, which brings to life a two-foot-tall man from a very violent painting (he's the Commendatore himself, of course, but also he's a sentient Idea?).
In short, it's a Murakmai novel. It's weird. It's poignant. It's a beautiful, exhilarating descent into a magical world and an exploration of the nature of art and just about everything else in between. Our narrator is a portrait-painter by trade. He's also suffering from bizarre nightmares and a total breakdown of his marriage, so he decides to leave Tokyo for some much needed perspective. He winds up in an empty house in the mountains, with a disturbing painting in the attic, and a wealthy, charming neighbor who's obsessed with erasing his own internet presence (and obsessed with the girl who lives on the mountain next door). It's an intriguing place to start anew. And then, of course, our portrait-painter starts to hear the bell...
I won't give any more away. Suffice it to say that if you're looking for a Gatsby-esque tale of broken dreams by way of Don Giovanni and visions of a creepy man with no face, then this is the book for you. Here are a few of Killing Commendatore's most mind-bending quotes, to get you started:
Killing Commendatore by Haruki Murakami, $30, Amazon or Indiebound