The 12 Best New Fiction Books Of October Include The New Haruki Murakami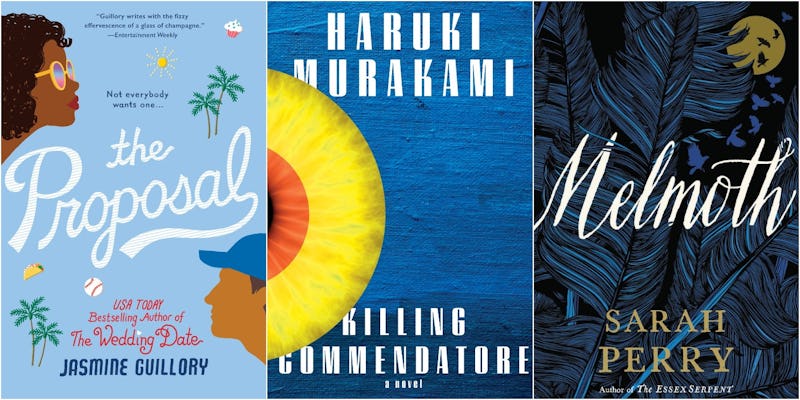 October is the perfect time of the year to let your imagination run wild. With fall in full swing, you'll definitely want to add a few new book releases to your TBR list, pronto.
This month, look out for new books from some of the world's most adored authors, including Haruki Murakami, Barbara Kingsolver, and Tana French. (Am I the only one here screaming with excitement?) Plus, you're getting great second novels from some recent breakout stars, including Jasmine Guillory and Claire Fuller.
Plus, there's a plethora of electrifying short story collections hitting shelves this October, many of which are debuts. These books will open your eyes in thousands of different ways, using only a few pages to do so. A good short story is an absolute gem to ewS, and you have so many excellent choices waiting for you below.
Oh, and with Halloween around the corner, I know you're craving some darker reads. On this list you'll find a few gothic-style novels, as well as a little suspense. They're sure to create just the right atmosphere for those spooky October nights.
So, as the cozy season settles in, indulge yourself with one of these mesmerizing reads. Here are the best fiction books of October 2018: