21 Movies As Scary As 'Us' Streaming Now, Because Who Needs Sleep?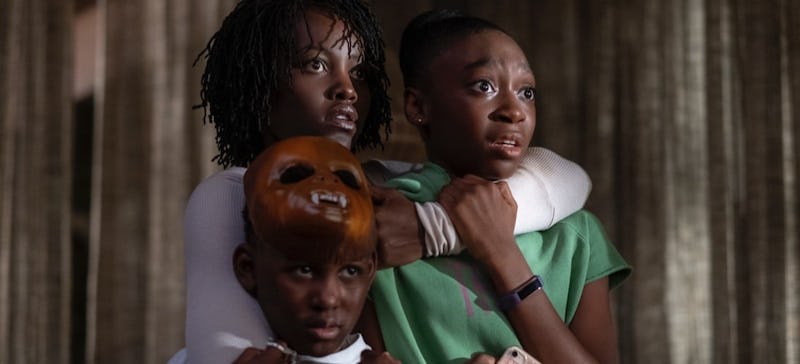 Universal Pictures
Jordan Peele's Get Out was touted as a horror game-changer when it came out in 2017. The follow-up, Us, out Mar. 22, is a home invasion psychological horror flick, about a family who is trapped in their beach house under attack by their doppelgängers. Home invasion fright fests are already amongst the most terrifying tropes in the genre, because they can feel so real, but having the family face an evil version of themselves makes the concept extra eerie. If you're in the mood to freak yourself out a little more, these movies as scary as Us are streaming now.
Want to check out some other home invasion horror movie? There are plenty of scary ones out there, including The Strangers, Hush, When A Stranger Calls, and He's Out There. They might lack the supernatural elements of Us, but they'll still be equally terrifying. And, since Us will definitely appeal to horror movie fans who don't mind gore, there are plenty of disturbing psychological torture horror movies to watch, too. There's Hostel, which is definitely not for the faint of heart, and Would You Rather, for a start.
So if Peele's new movie is totally up your alley, you may want to check out some of these: