21 'Nip/Tuck' Guest Stars You Totally Forgot About, From Sarah Paulson To Peter Dinklage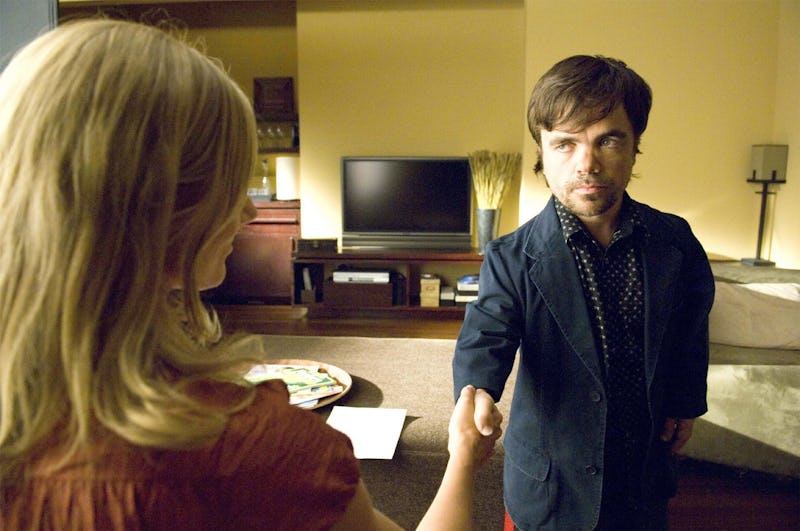 FX
When people talk about the rise of the "golden age of television," they'd be remiss not to mention Nip/Tuck, which aired from 2003 to 2010. The plastic surgery-centered show was only the second one which Ryan Murphy created — the first was a show called Popular which lasted two seasons — and while it's noteworthy for its powerhouse executive producer, Nip/Tuck also included so many guest stars that it's hard to keep track of them all. Even before Murphy made a name for himself n Hollywood for creating shows like Glee and American Horror Story, he clearly had a magnetism that attracted guest stars who many would consider Hollywood legends.
It's not surprise that big-names in Hollywood would want to appear on Nip/Tuck, though, because the show was an instant hit. Between the lecherous personal lives of Dr. Sean McNamara and Dr. Christian Troy (played by Dylan Walsh and Julian McMahon, respectively) and the fascinating glimpse into the world of plastic surgery, Nip/Tuck offered some of TV's greatest entertainment at the time it aired. If it came back now, it probably would still be one of the most entertaining show, especially because Murphy once told Entertainment Weekly that he'd want to remake the series with female surgeons next time.
While you might have to wait a while for a reboot of Nip/Tuck, you can still revel in the glory that the six-season run already presented to the world. Take a look back at some of the best celebrity guest appearances, because as memorable as the show was, you probably forgot about some of these cameos.