21 Quotes About Celebrating St. Patrick's Day We Can All Relate To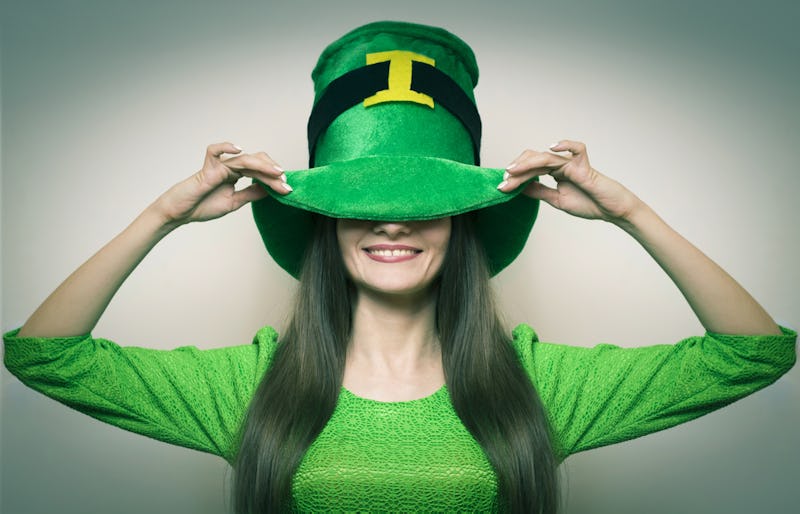 ShutterStock
Each year on Mar. 17 we celebrate St. Patrick's Day, and this can mean something different for everyone. For some people, St. Patrick's Day is all about drinking green beer, wearing green clothing, and having fun outside. For other people, it takes on more of a quiet meaning: it's just a day to maybe eat some corned beef and cabbage and some Irish soda bread. Regardless of your plans, it's nice to think about the meaning behind St. Patrick's Day, and there are plenty of quotes to help you do that. You'll want to share some of these St. Patrick's Day quotes on social media and with friends.
You'll probably notice that most of these quotes have something to do with luck, which seems appropriate, as you've almost definitely heard of the phrase "the luck of the Irish." But have you ever wondered why Ireland and St. Patrick's Day are associated with luck? According to Irish Central, it's not even authentically Irish: Edward T. O'Donnell, an Associate Professor of History at Holy Cross College and author of 1001 Things Everyone Should Know About Irish American History, says that the phrase "the luck of the Irish" originally came about in the 19th century, explaining: "During the gold and silver rush years in the second half of the 19th century, a number of the most famous and successful miners were of Irish and Irish American birth....Over time this association of the Irish with mining fortunes led to the expression 'luck of the Irish.' Of course, it carried with it a certain tone of derision, as if to say, only by sheer luck, as opposed to brains, could these fools succeed."
Still, the below quotes are uplifting, positive, hopeful, and probably exactly what you need as we slowly start to transition from winter to spring. Check them out and feel free to share them with everyone!