21 Things You Forgot About In 'Jungle 2 Jungle'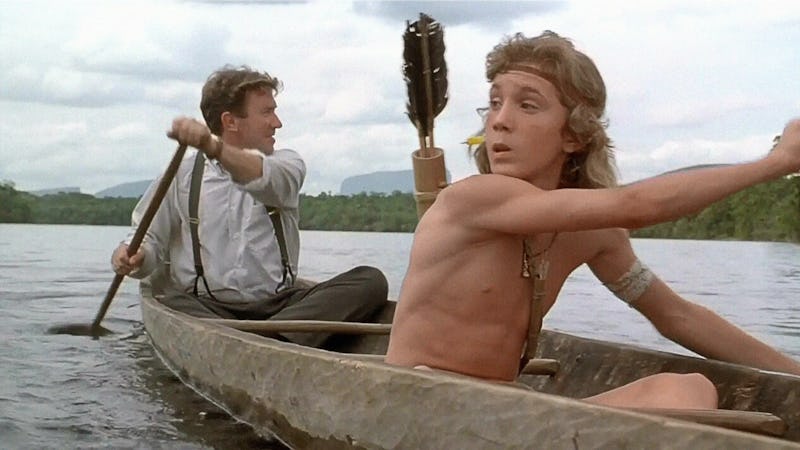 About twenty years ago I saw the movie Jungle 2 Jungle in theaters. The Tim Allen movie came out in 1997 and I can honestly say I didn't see it again after that first viewing. There was a lot I completely forgot about in Jungle 2 Jungle and I'm sure I'm not the only one. Of the Tim Allen repertoire, it's definitely not the most memorable. And yet there's something to be said for cheesy '90s movies that really, really date themselves. How else would we appreciate the diggity-dope movies we have now, if we weren't faced with some of the more interesting choices from the past?
For those of you who need a refresher (and you just might if you also haven't seen this movie for twenty years) allow me to give you a brief summary. The film follows Michael Cromwell, an stressed out commodities broker who's engaged to a constantly photographed fashionista. In order to marry his fiancée he must travel to Canaima National Park in Venezuela to obtain a divorce from his ex-wife, Patricia, who lives in a tribe on the river. When he gets there, he finds out that he and Patricia share a teenage son named Mimi-Siku. After he unwittingly agrees to take Mimi to New York City, all sorts of whacky hijinks ensue.
Many of these hijinks you may have forgotten, so I strolled down memory lane and gave J2J a good old-fashioned rewatch. Enjoy!