19 'Spider-Man Homecoming' Easter Eggs You Can't Miss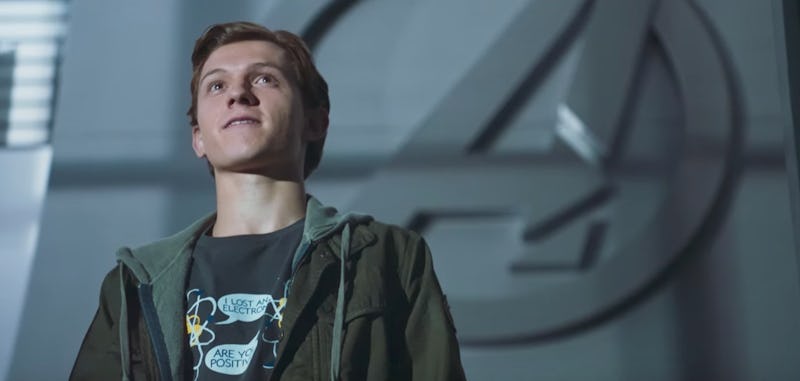 Sony Pictures Releasing
What does it take to become a superhero? After seeing Spider-Man: Homecoming, one thing is clear: it takes more than one outing with the Avengers. After making his Marvel Cinematic Universe (MCU) debut in Captain America: Civil War, the newest Peter Parker is going solo with Homecoming. And, as the first Spidey movie in the MCU, Spider-Man: Homecoming is full of Marvel Easter Eggs.
Peter might be the star of the show, but Tony Stark (aka Iron Man) is also a huge player in the movie, which means a majority of the 19 Spider-Man: Homecoming Easter Eggs listed below aren't necessarily to connect Spider-Man to the MCU. Instead, these references are used to fill in some MCU plot holes, like how they were able to rebuild New York so quickly after Avengers. (Seriously, how'd they do that?!)
Most of the Easter Eggs in Spider-Man Homecoming connect the movie to the pre-established MCU plotlines (specifically the events of Avengers and Avengers: Age of Ultron) or offer winks to the comics. However, a few references offer serious hints as to what's to come for the MCU, like how Tony and Captain America might reunite in Avengers: Infinity War, or what villain Spider-Man might find himself fighting against in the future. So, if you want to know more about the MCU and what's to come, these Spider-Man: Homecoming Easter Eggs are not to be missed. Spoilers ahead!