These 22 Throwback Kylie & Kendall Jenner Moments From 'KUWTK' Show How They've Evolved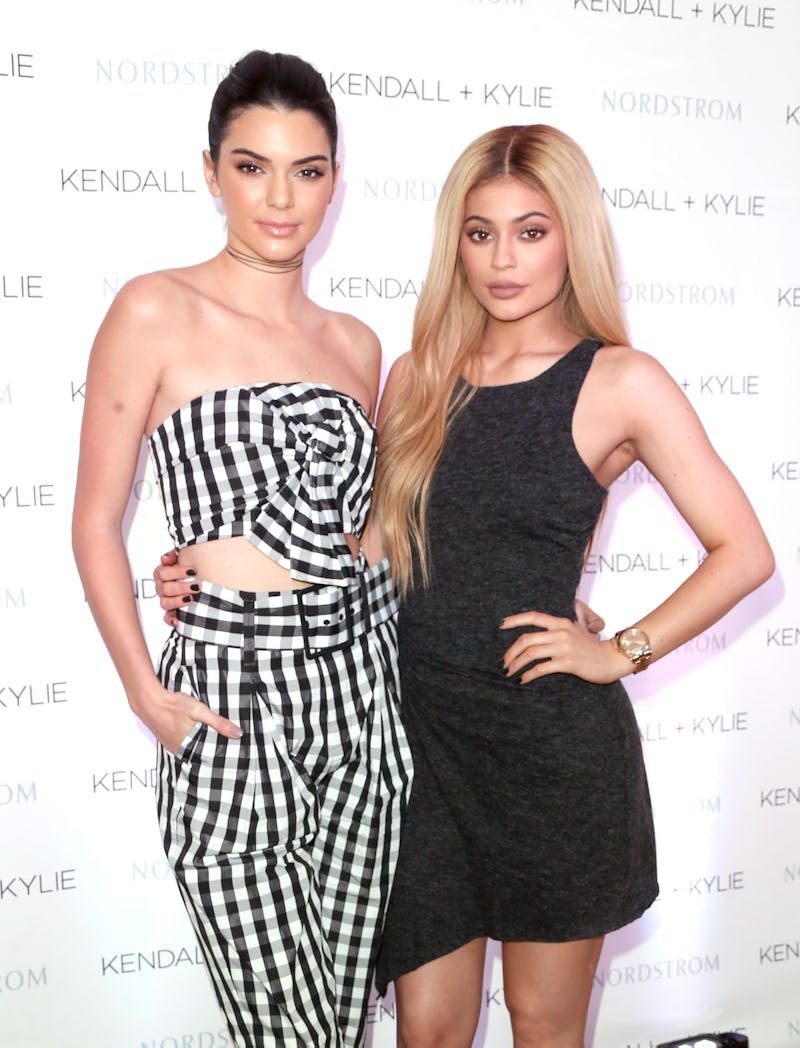 Frederick M. Brown/Getty Images Entertainment/Getty Images
When doing a rewind on the E! reality series, Keeping Up With the Kardashians, there are several hilarious throwback storylines. From Kim's iconic moment losing her diamond earring in the ocean to some of Scott Disick's best pranks, there's a reason the antics of this family has kept the world's attention for 16 seasons. But viewers haven't seen any of the Kardashian-Jenners quite literally grow up as fully as they have Kylie and Kendall. Some of Kylie and Kendall's best throwback KUWTK moments give insight into how they've evolved over the years.
Whether they're playing jokes on their older siblings or getting some life advice from their parents, older Kylie and Kendall moments reveal the most relatable, hilarious, and sometimes outlandish KUWTK episodes. Who hasn't felt a little embarrassed by a parent or annoyed by persistent paparazzi? (Ok, maybe that's just a Kylie and Kendall thing.)
There's a lot to dissect in the early days when one considers the major mark both sisters have made on pop culture. From Kendall's super successful modeling career to Kylie's foray into cosmetics and becoming the youngest self-made billionaire, according to Forbes, the youngest Kardashian-Jenners were destined for the spotlight. Let's relive some of the best moments from their first few seasons on the show, when fame was just a twinkle in their eyes.