23 Authors To Follow On Insta For A Behind-The-Scenes Look At The Writing Life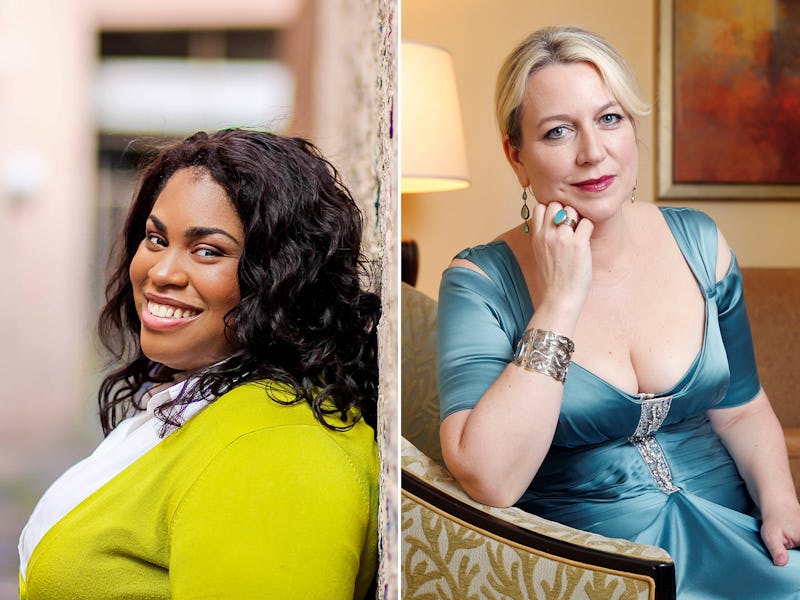 Anissa Photography; Joe Scarnici/Getty Images Entertainment/Getty Images;
Writers — they're just like us! And they've got the Instagram accounts to prove it. What was once a platform for (at least, as far as I can recall) sharing food, fashion, and countless Valencia-filtered selfies (yes, I'm looking at you, Instagram) has become, IMO, the most writer-friendly space on social media — and poets and writers around the world are definitely taking notice. From best-selling book previews from your favorite authors to the poets making names for themselves on Instagram, and more, there are tons of writers every book-lover should follow on Instagram. And they're making IG a whole lot more literary.
Plus, let's be honest: who doesn't want to know what Cheryl Strayed is up to on her day off? Or that Elizabeth Gilbert sometimes plays poker in raccoon-patterned pajamas? Or if Jon Krakauer is ever going to get down from that mountain? I mean, sure… we love them for their writing. But we can love them for their summit-scaling, woodland-creature-pajama-wearing, off-duty, away-from-the-page selves too, am I right? (And love them even more.)
If you're a book-lover in need of a little more book love in your own Instagram feed, check out these writers you should follow on Instagram.