23 USWNT Superfans Share What This World Cup Win Meant To Them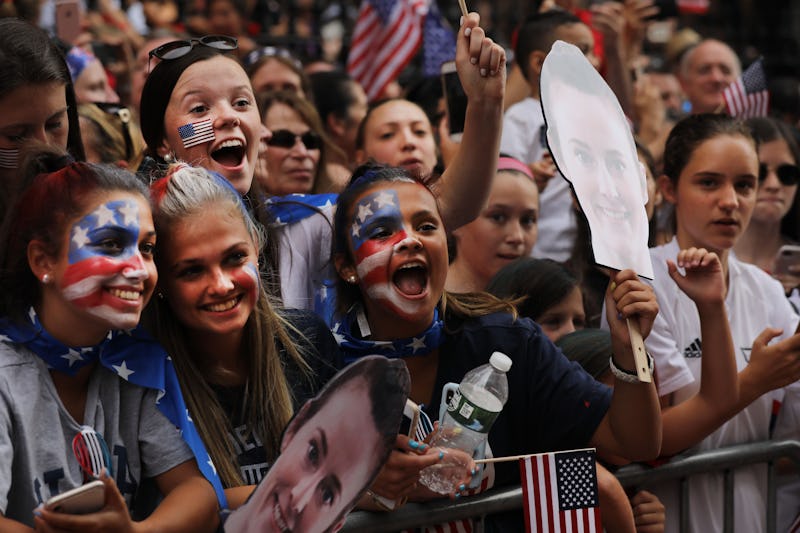 Spencer Platt/Getty Images Sport/Getty Images
In celebration of their World Cup win, the U.S. Women's National Team had a ticker tape parade held in their honor in downtown New York City on Wednesday. People lined the streets to listen to the players speak, while pages from the team's equal pay lawsuit against U.S. Soccer rained down on them as confetti. The women's World Cup win meant something different to everyone there, but there was one common thread — it wasn't just inspirational to women, it was an inspiration to everyone.
In the days leading up to the World Cup the team faced some criticism for their unapologetic celebrations during their record-setting game against Thailand, which they won 13-0. Team captain Megan Rapinoe also came under heavy fire for her response to a question about whether she would visit the White House. But at the ticker tape parade, she shared a message about unity.
"This is my charge to everyone: We have to be better. We have to love more. Hate less. We got to listen more and talk less," Megan Rapinoe said. "It's our responsibility to make the world a better place."
Her positivity appeared to spread through the crowd. Bustle asked 23 parade-goers what the Women's World Cup win meant to them. Here's what they said.