23 Things That Significantly Improve Your Orgasms For Less Than $30 On Amazon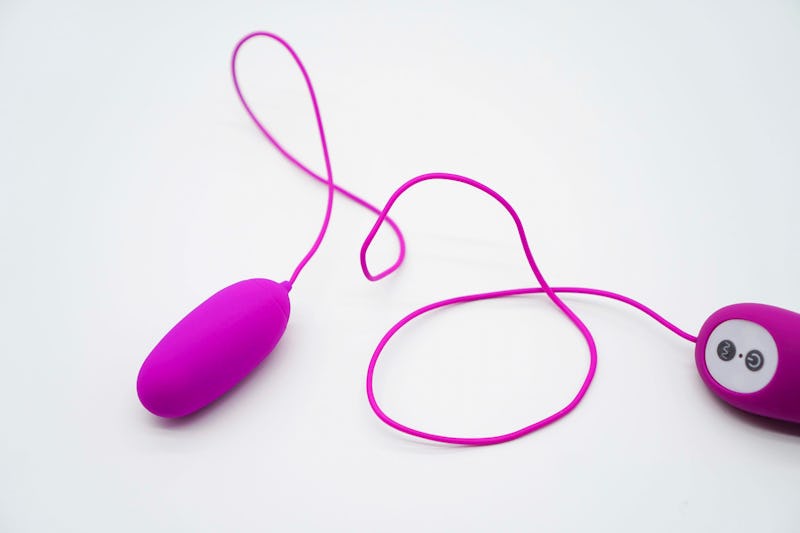 Shutterstock
While I'll be the first person to tell you that an orgasm shouldn't be the primary goal of sex or masturbation, I'm also very aware of the fact that they are an extremely pleasant side effect to both of those things. Because of that fact, I'm constantly on the hunt for sex toys and other sex-adjacent accessories that improve your orgasm — both with a partner and on your own. The big O might not have to be the objective, but amplifying the possibility of a big finale is never a bad thing. The good news is that there are plenty of things out there that can help you get closer to your finish, and even better, they won't break the bank.
Amazon is home tons of sex toys and accessories for under $30 — products you can buy on-the-cheap that work just as well as the more expensive gadgets out there. And they're not all battery-operated or USB-rechargeable, necessarily. Objects like kegel exercisers and duration spray can be unexpectedly helpful buys that improve the big O, be it yours or your partners. (Because their pleasure is important too, people!)
So if you're looking to upgrade your sexual experiences from "meh" to "yes, yes, yes!" keep scrolling to discover some of the best orgasm amplifiers you can buy on Amazon.