23 Quotes From Jane Austen Books That Make Ultra-Romantic Wedding Readings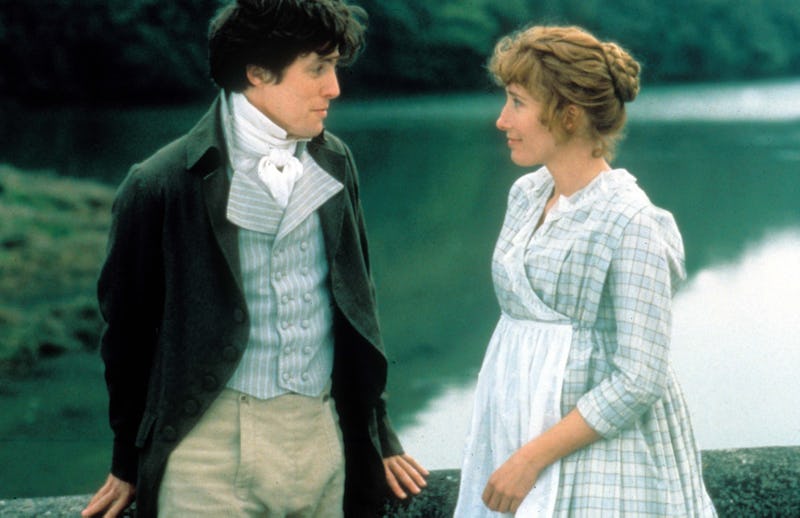 Moviestore Collection/Shutterstock
Are you a Janeite who has secured a single person in possession of a large fortune? If you've found your perfect match, I have 24 wedding readings from Jane Austen's novels that will bring some sense and sensibility to your I dos, so do yourself a favor and take the time to look through this great roundup before you finalize your ceremony plans.
In a world where time, location, and finances seem to limit almost every aspect of your wedding's scope, we can all celebrate the fact that wedding readings offer endless opportunities for customization. Use your favorite quotes and passages from books, music, and movies — go wild with them. You can always pick out your favorite quotes from your favorite books and put them to work in your celebration.
Jane Austen fans have a lot to choose from when it comes to making their wedding reflect their favorite reading options. There's almost enough Austen-related merchandise out there to build your own Jane Austen-branded wedding registry! And that's not to mention all the fantastic quotes about life and love that the Regency author penned.
Check out the 23 wedding readings from Jane Austen quotes that I've picked out for you below: