Book Lovers Should Bring These Fun Words Into Their Vocabulary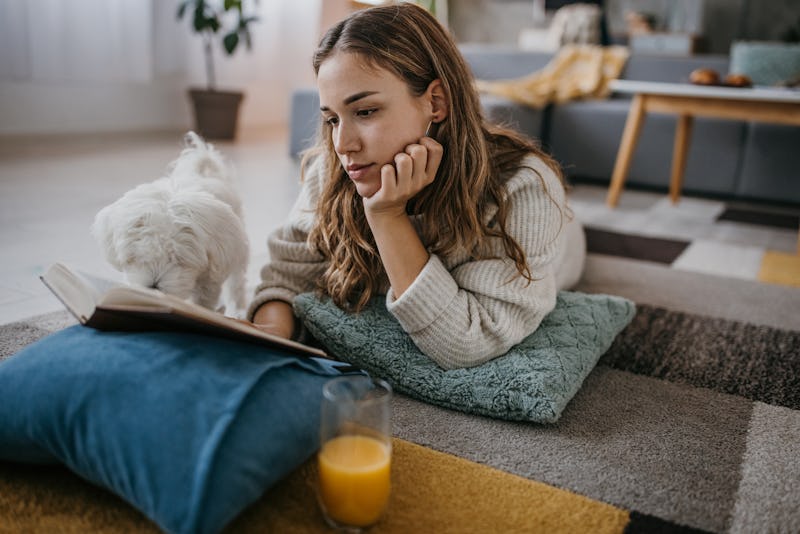 Hirurg/E+/Getty Images
Would your friends and family describe you as a bibliobibuli or just an everyday bibliophagist? Do you consider yourself a librocubicultarist whose ballycumbers regularly get in the way of a good night's rest? Have you ever given into bibliosmia in your local library or favorite bookstore, even when other people were book-browsing nearby? Do you have any idea what I'm talking about? If so, then you're definitely a serious book lover, with the vocabulary to prove it.
If not, you might want to consider adding some terms to your personal book lover's dictionary — and this list of words every book lover should know (and use!) is a great place to start. (Especially if you're a self-proclaimed logophile — aka: lover of words. But you probably already knew that one, amirite?)
From words first found in late 19th century Japan and the 1938 Chicago Dental Society Bulletin, (nope, not kidding,) to the inventions of poets and scholars, to several additions from modern-day book lovers (and a few Urban Dictionary users) the bookish terms on this list are guaranteed elevate any book lovers' vocabulary.
Here are 23 words that every book lover will want to integrate into their daily vocabulary — or at least into their weekly book club conversation.