We Asked 24 Fantasy Authors For The Book That Made Them Fall In Love With The Genre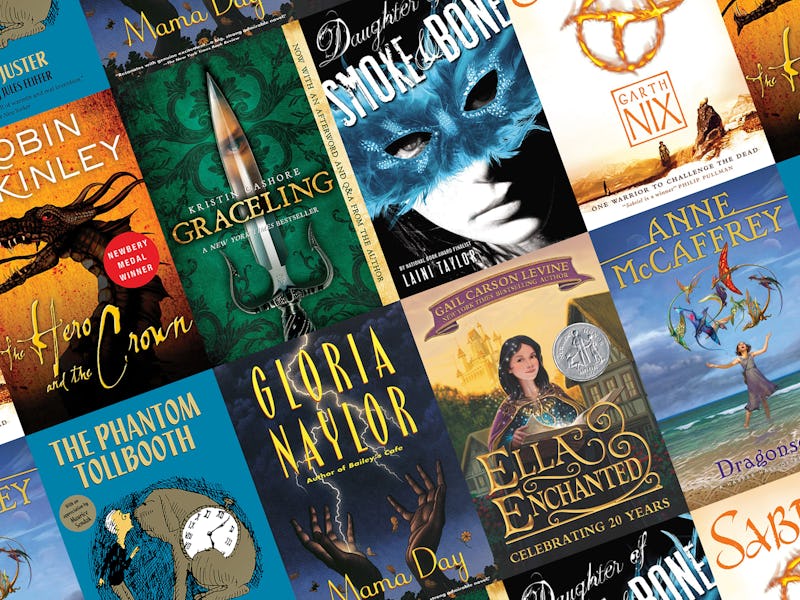 Thanks to series like Harry Potter, Red Queen, and A Court of Thorns and Roses, fantasy fiction might be more popular today than ever before. If you're looking for a magic book, 24 fantasy authors recommend books that made them fall in love with the genre in the list below. Whether you're a seasoned fantasy veteran, or a newcomer to tales of fairies, dragons, and mages, the recommendations on the list below are sure to satisfy you.
You might notice that some books and authors on this list show up a lot. Kristin Cashore's Graceling and Sabriel by Garth Nix got two recommendations each from the authors Bustle reached out to, and author Anne McCaffrey has three different books in the mix below. Clearly, these authors and their books were super influential to today's fantasy writers.
It's also important to note the diversity of today's fantasy literature. The white, muscle-bound heroes and their scantily-clad damsels in distress of yore — I'm looking at you, Conan the Barbarian — have been replaced by strong heroines of all different ethnicities and sexual orientations. If you have never seen yourself in a fantasy novel, I encourage you to check out the books written and recommended by the authors below to see if they can't change your mind.