24 Millennial Women Reveal How Much They Really Spend Eating Out Each Month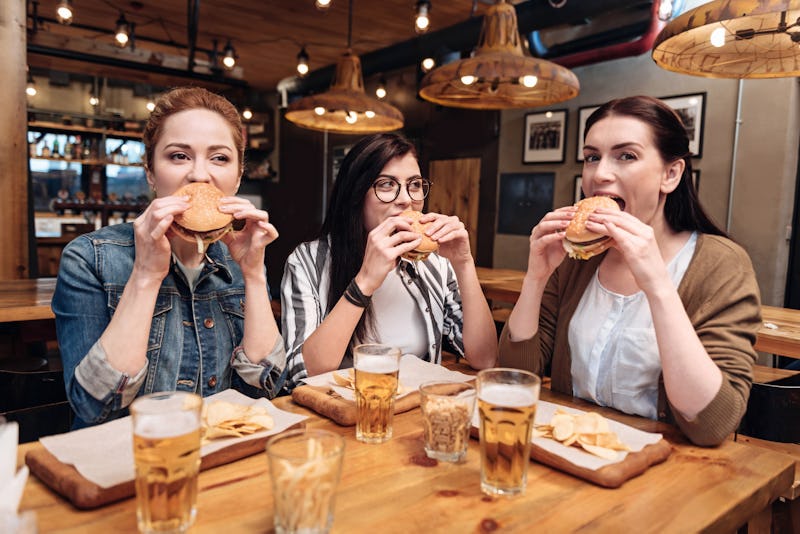 Fotolia
Most of us have heard that it is cheaper to cook your own food than it is to dine out. But the truth is, going out to eat doesn't have to drain your bank account. You just have to be thoughtful about how much to spend eating out.
There is no universal right or wrong amount of money to spend eating out — it just depends on what you can afford and what you value. Once you figure that out, personal finance educator Brian Davis tells Bustle he recommends setting a monthly "dining out" budget to make sure you stay within your means. You can use it all at once at one fancy meal or spread it out between a bunch of smaller meals. If you want to reduce how much you spend, try learning to cook your favorite meals and eating a snack a few hours before going out so you order less.
Even though it's totally a personal decision, hearing other people's reasoning can help us make it. So, I surveyed 46 millennial women on how much they spend eating out each month, and the average came out to $200.71. Here's how a few of them decided on their monthly budgets.
Check out the entire 'Young Money' series and other videos on Facebook and the Bustle app across Apple TV, Roku, and Amazon Fire TV.