Here Are The 25 Biggest Celeb Cameos In 'The Disaster Artist', From Kristen Bell To Bryan Cranston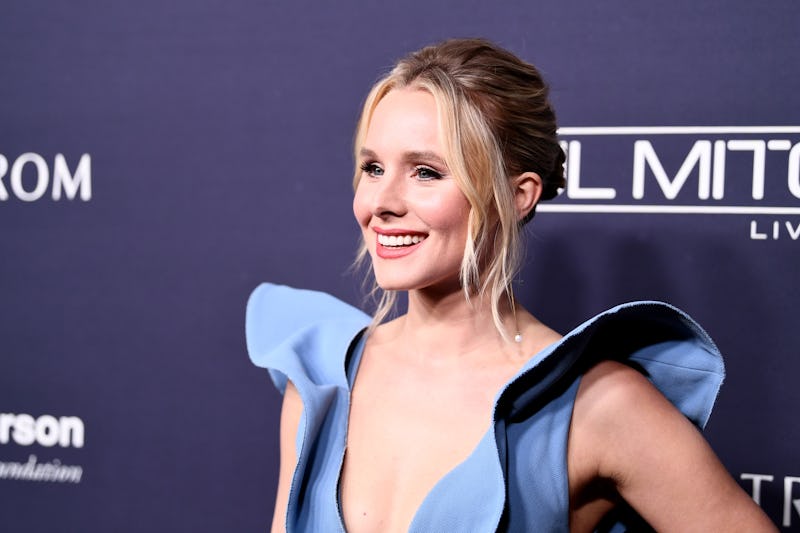 Emma McIntyre/Getty Images Entertainment/Getty Images
Everyone who has seen Tommy Wiseau's film The Room, in theaters knows that it's not your typical moviegoing experience. Oftentimes, fans throw props at the screen and recite lines along with characters, due to the movie's infamously bad dialogue. And as the 25 celeb cameos in The Disaster Artist, James Franco's movie about the making of The Room, go to show, even a film made about The Room is also guaranteed to be an extraordinary moviegoing experience.
Not that you need a distraction from the hilarious story playing out before your eyes, but watching The Disaster Artist can easily turn into a game called "spot the celeb cameo." Since the movie chronicles Wiseau and his friend, Greg Sestero (Dave Franco), moving to Hollywood in 1998, The Disaster Artist has plenty of opportunities to include celebs acting as themselves. But some of these stars' cameos are tiny appearances that you might miss if you're not looking closely enough.
Franco's many connections with A-listers obviously paid off. Aside from the many cameos and the Franco brothers' roles in the film, many of the other characters in The Disaster Artist are played by big actors, despite how small their roles may be. Seth Rogen, Alison Brie, Paul Scheer, Megan Mullally, Jacki Weaver, Josh Hutcherson and moe all join James and Dave Franco as the actors, their family and friends, and crew members behind the infamous The Room. And one of the greatest hidden appearances in The Disaster Artist involves Greg Sestero himself, as an assistant casting director.
Here are all the cameos you can spot in the new movie.