26 Pumpkin-Related Things You Can Buy From Target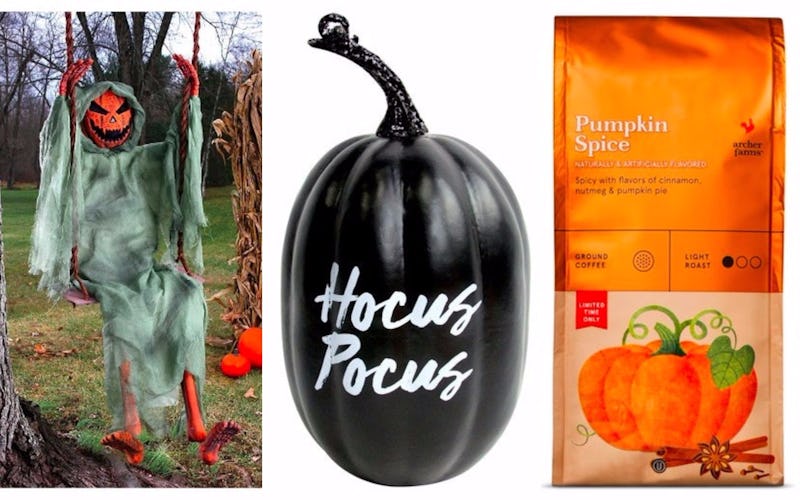 Courtesy of Target
If you're the type of person who walk out of Target after purchasing a single item, I applaud your self-control. Meanwhile, you can find me wandering the shelves for hours, hauling around a basket creaking under its own weight. In the weeks before Halloween, that basket is usually full of pumpkin-related things you can buy at Target — of which there are many. Possibly too many for my wallet, but what can I say? Everyone has their weaknesses. Achilles had his heel; I have my mid-priced seasonal decorations. At least mine leads to a cute apartment rather than death and destruction.
Despite popular belief, pumpkins haven't always been part of Halloween. The original jack-o-lanterns were carved from turnips and potatoes, which were common in Ireland, where the tradition began. As Irish people immigrated to the United States, they brought the custom along with them. Over time, pumpkins, which are indigenous to North America, replaced other vegetables in the carving process, and voila! The pumpkin jack-o-lantern was born.
These days, pumpkins are basically a visual representation of Halloween, so for the duration of September and October, the orange squash is everywhere you look. Why not join in the festivities? Here are 26 pumpkin-related ways to get into the Halloween spirit at Target this fall.