26 Women Share Their Best Tips For Surviving That Super-Awkward First Week At A New Job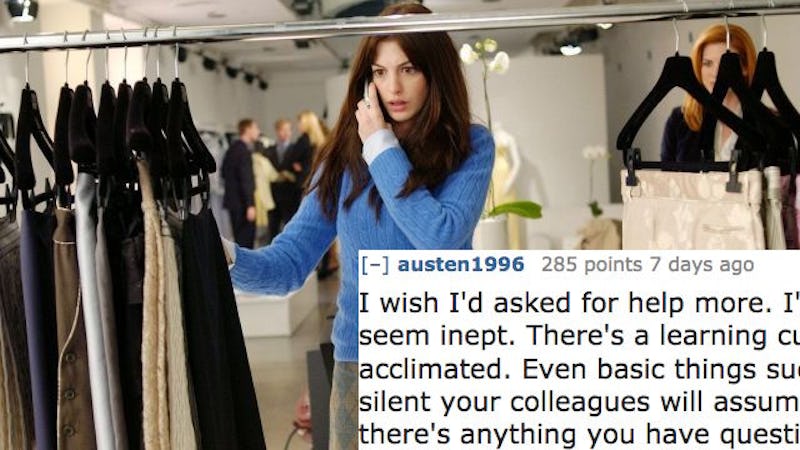 20th Century Fox
Humans are hardwired to be nervous when starting a new job. That anxiety goes back to our hunter-gatherer days, when we needed to protect ourselves in unfamiliar and potentially dangerous situations. While such isn't typically the case anymore, most of us still experience serious first-day jitters when starting a new job. If you follow some of these tips for your first day of work that women recently shared on the AskWomen forum on reddit, though, you may find the transition to be a little bit smoother and more manageable.
The first week, even few weeks, at a new job can be overwhelming. There are so many names and faces to memorize, new processes to learn, and you want to make a good impression on all your new coworkers while also impressing your boss. It's a lot to ask for. It's not unlike starting school or going on a first date. New territory leaves us on our toes with a heightened awareness, and we really don't want to make a mistake — like call our cubicle neighbor by the wrong name or accidentally walk into the men's bathroom. (Happened to a friend.)
People are going to cut you, as the newbie, some slack; but if you want your first day at a new job to go better than planned, here are 27 helpful tips from women, for women, on how to get through that first week.