27 Of The Best Memes & Tributes To Orlando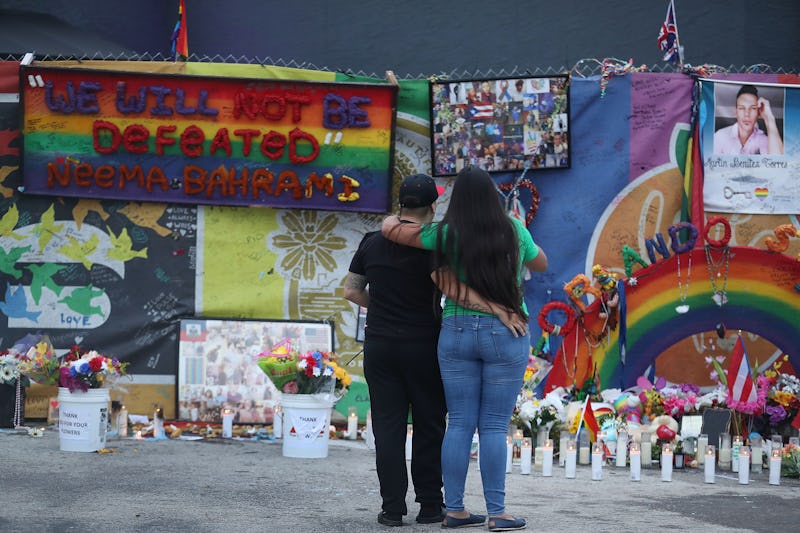 Joe Raedle/Getty Images News/Getty Images
One year ago, the Pulse nightclub in Orlando became the site of the deadliest mass shooting in American history. There were dozens of wonderful memes and tributes to Orlando erupting all over the internet Monday, and while they can't lessen the tragedy, they are a fitting way to remember those who lost their lives.
If you happen to be in Orlando, the city is putting on numerous tribute events in the form of gallery openings, volunteer events, and performances. But while the memes and art blossoming across Twitter may not be quite as grand, they do at least encompass a very broad range of feelings that the memory of the horrific shooting continues to draw out in people.
The sadness surrounding the Pulse shooting has in no way lessened. It is absolutely heartbreaking that a gunman came into a gay nightclub on Latino night and killed 49 people who were just out enjoying their lives in what was supposed to be the safest space possible. Instead of reeling, though, the LGBTQ community and its allies have rallied in support of the victims, and you can join into that. This anniversary is a good reminder of how important solidarity and camaraderie are, and now you can help to offer that.