27 Relaxing Movies To Watch On A Plane, Because Flying Can Be Stressful Enough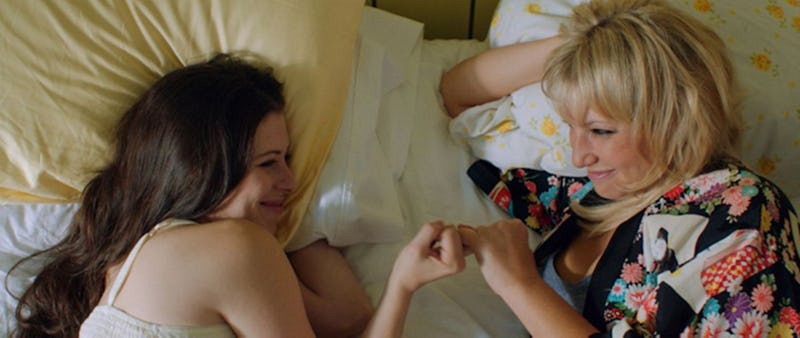 Universal Pictures Home Entertainment
One of the best parts of taking a long flight is the chance to have some uninterrupted "me" time, and that frequently includes taking in a feel-good film or two. Watching relaxing movies on planes not only helps the time pass (which, on international flights feels very necessary), but can also help relieve the anxiety you might be experiencing while flying which, according to FlyFright.com, happens to one in three adult Americans.
The ideal selection is entertaining without being too thrilling; heart-warming vs. heart-wrenching, unless you're a sucker for sad stories and don't mind sobbing in public. It allows you to feel at ease, alleviating the stress of travel, a welcome respite so far from reality as it exists back on the ground. Watching funny, feel-good offerings can lead to the kind of LOLing that helps release pleasure hormones to increase endorphins and soothe tension, per the Mayo Clinic, whereas scary or stressful films can heighten anxious feelings for some. (Others actually get great anxiety-reducing pleasure from horror films, though not necessarily on planes.) Laughing can help increase the oxygen-rich air reaching your heart and lungs, stimulating circulation and aiding in muscle relaxation, which the Mayo Clinic says can help reduce some of the physical symptoms of stress.
With all of that in mind, here are 27 relaxing movies to watch on your next trip through the hopefully turbulence-free, friendly skies.