These Towels Repel Sand & You'll Wish You Had One On Your Next Beach Trip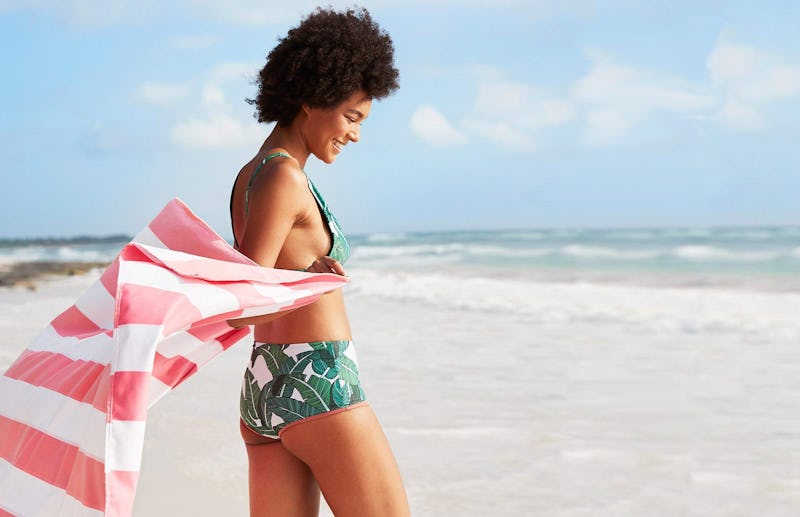 Amazon
If you've ever tracked sand into your house after a day at the beach then you know, it gets everywhere and is extremely difficult to clean up. Luckily, there are plenty of beach towels made from alternative materials like polyester or nylon that sand won't stick to. And, trust me, investing in one of these towels — the best beach towels that repel sand — is a game changer.
When you're shopping around, first look at the fabric type. Obviously anything with the word "cotton" in it is going to be your cue to move on. Cotton holds moisture for longer than other fabrics, and though this may seem obvious to say, sand will stick to a damp towel.
In order to repel sand, the towel fibers need to be made of smoother, less grabby material. Look at towels that specialize in water absorption or feature quick-drying properties. While you will want a towel that absorbs moisture (especially if you swim at the beach), a quick-drying towel will dry fast so that less sand sticks to it.
So, if you're ready to invest in a towel that will end your sand woes, keep scrolling. I've put together a list of the best beach towels that repel sand with all of the features you'll need.