Cheaper GoPro Alternatives Exist — & These Are The 3 Best Ones On Amazon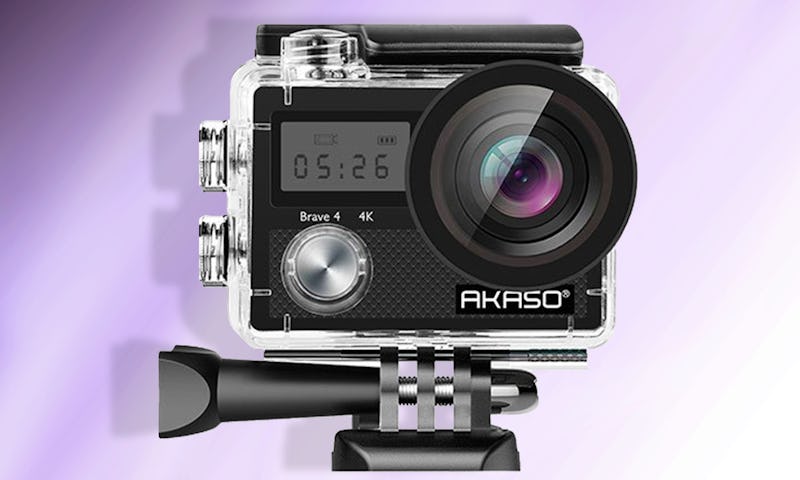 Amazon/Bustle
If you're on a budget, know this: You don't need a name-brand GoPro to achieve quality video. Whether you're ready to start a vlog or want to capture outdoor/underwater adventures, there are cheaper alternatives to a GoPro camera that are surprisingly high-quality. These affordable action cameras are equipped with many of the same features that make the GoPro one of the best cams on the market.
When you're looking for action-camera alternatives that are budget-friendly, consider which specs matter the most to you and keep them in mind as you shop. For example, do you need a user-friendly camera with easy photo-sharing options? What about a waterproof case or attachment? Some of the cheaper action cameras come with waterproof cases or, with some real bargains, full-on accessory kits with everything you need for maximum functionality (including, of course, a splash-ready case).
Seriously, you don't have to break the bank to take incredible live-action shots. All you need is a good action camera with solid stabilization, the ability to shoot in 1080p and 4K, and Wi-Fi connectivity for easy sharing. To make the selection process even easier, here's my list of the best GoPro alternatives on Amazon. They'll pair perfectly with the best travel tripods.