Three Planets Will Be In Retrograde During The Royal Wedding & Here's Why That's A BFD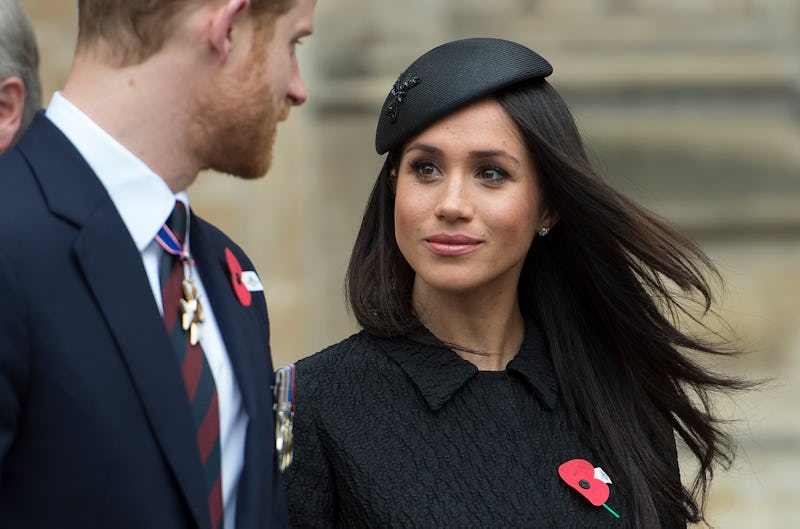 WPA Pool/Getty Images Entertainment/Getty Images
It's finally the middle of May, and you know what that means: the Royal Wedding is right around the corner. On May 19, 2017, actress and activist Meghan Markle will wed Prince Harry at Windsor Castle, confirming romantics' widely held suspicion that fairytales can, in fact, exist IRL. That date, however, also coincides with another universally momentous event: three different planets will be in retrograde.
So what does that mean exactly? According Jaye, an astrologer at Gifted Astrology, tells Bustle. All planets have a path that they typically travel on, which dictates that planet's unique energy. But when the direction switches in reverse, it is considered to be in retrograde. All planets experience retrogrades from time to time, acting as a cosmic cleanse. The period allows us to reflect on different aspects of our lives. The month of May, however, will experience what Jaye calls a significant "retrograde pileup", of three planets at once.
Our astrological charts will dictate how retrogrades will personally affect us, since it looks at more than just our sun sign. "Prince Harry has his Sun in Virgo and his Rising Sign in Capricorn, while Meghan has her Sun in Leo and her Rising Sign in Cancer," Jaye tells Bustle. "This retrograde accumulation has two out of three planets retrograding in Capricorn — Saturn and Pluto. This means the event will take more of an effort from Prince Harry."
Relationships take hard work and dedication, but it doesn't hurt to have a celestial backing. Here's how each of planetary shifts will effect this Royal milestone, according to Jaye.