3 Questions To Ask Yourself To Find Out If Your Partner Is Right For You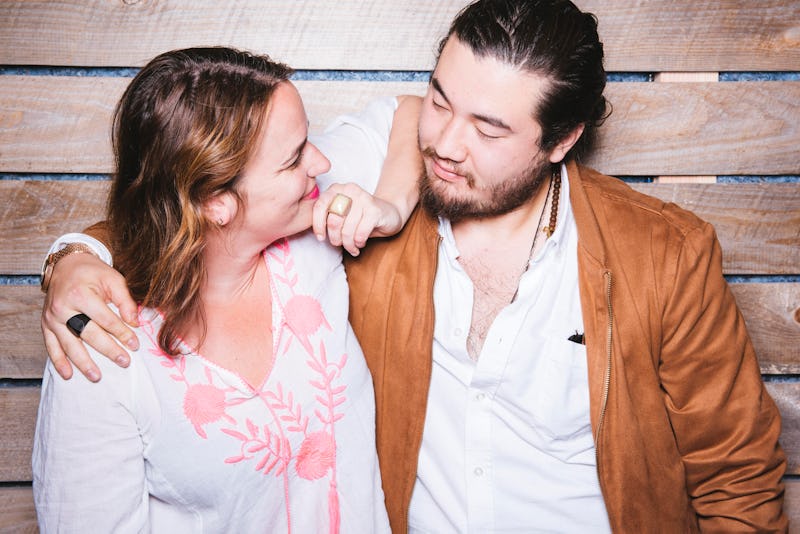 BDG Media, Inc.
Exactly how many times have you wondered if your partner is "right" for you? A dozen? Two dozen? 150? Even if you're in a great, smooth-flowing relationship, there's a good chance you've asked yourself if your partner is "The One". In a society that's so fixated on people finding their soulmate and ideal match, it's hard not to spend some quality time going over the facts and figures that just might lead you to a conclusion. Is your partner a good match for you?
"At times, many of us have wondered if we have made the right choice of love partner," Dr. LeslieBeth Wish, psychotherapist and author of Smart Relationships: How Successful Women Can Find True Love, tells Bustle. "We have all heard that no one is perfect and no relationship is perfect... but, still you wonder if there is an easier way to do a quick 'check' on whether you and your partner make a great match."
While you can definitely fill out online quiz after online quiz, until your fingers are blue, get your Tarot Cards, or beg the stars in the night sky for a sign, (a definitive sign!), you'll probably still find yourself fumbling in the dark for an answer. But Dr. Wish has three questions that, if you're really honest with yourself, will tell you all you need to know. Mystery solved!