Saturn Retrograde Is Going To Be ESPECIALLY Rough On These 3 Signs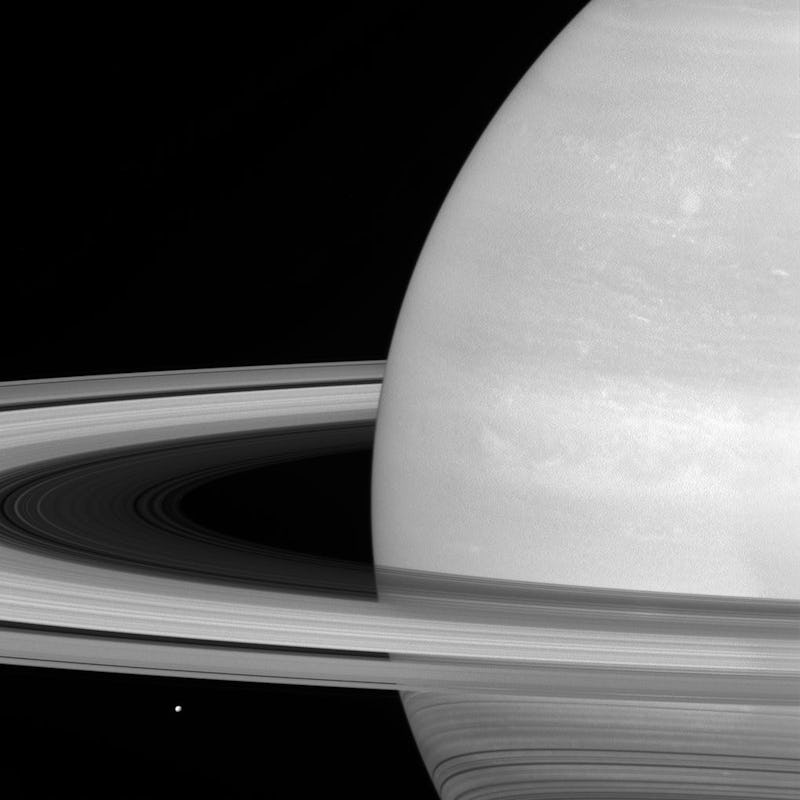 NASA/Getty Images News/Getty Images
We all know about Mercury retrograde. It's an astrological phenomenon that occurs when Mercury starts spinning faster than Earth, making it seem like — from our place in the universe — Mercury is spinning backwards (hence the name). Mercury retrograde is known for causing all sorts of mishaps and confusion, and in fact, we're experiencing it right now. But you probably haven't heard of Saturn retrograde, even though it's another astrological event you don't want to ignore. Saturn retrograde is happening this spring, from Apr. 18 to Sept. 6, and it will affect you, regardless of your astrological sign. However, there are some signs that Saturn retrograde will affect the most.
Here's the deal with Saturn: it takes about 30 years to travel around the sun, which is much longer than what Earth does. Because of this, Saturn spends about three years passing through each astrological sign — it entered Capricorn in December 2017, and will be there until December 2020.
What does that mean for you? Well, you definitely shouldn't expect the same sort of mishaps that come from Mercury retrograde. Astrologer Lisa Stardust spoke with Bustle, revealing, "Saturn retrograde is a time when people keep their commitments and they try to make things work with others. Saturn is a very heavy planet, and when it goes retrograde, people assess if relationships are worthwhile." Basically, it's a popular time to reflect on relationships, which isn't all bad. Stardust added, "A lot of the time, it kind of takes the edge off and makes it a little lighter. It's also a time when people rebel against authority. It's a time when people step into the limelight at work and take control of power."
While this is the general vibe, Saturn retrograde will affect everyone a little differently depending on your sign. Here are the signs Saturn retrograde will affect the most: