This Month's Super New Moon Will Affect These 3 Zodiac Signs The Most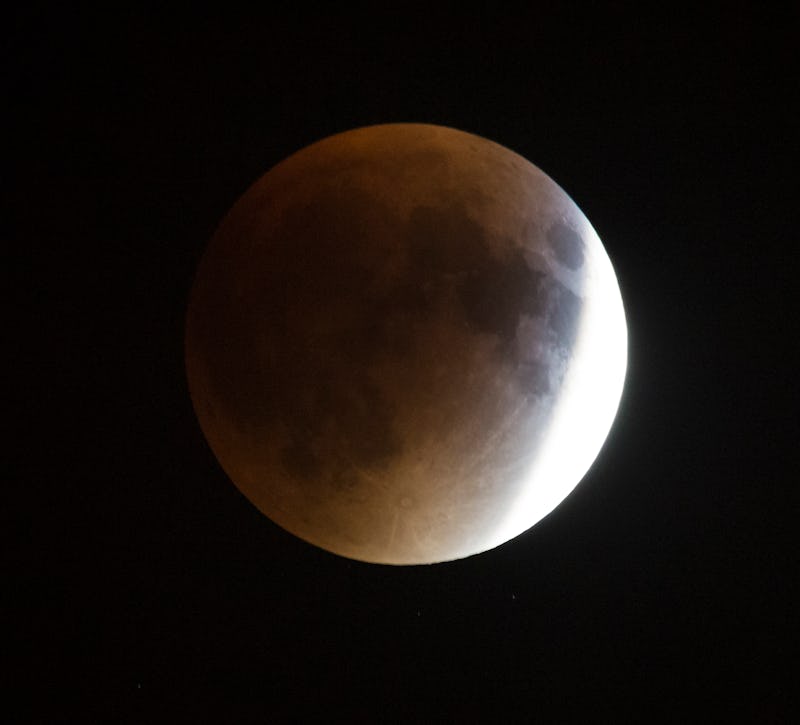 NASA/Getty Images News/Getty Images
Summer 2018 has seen its slew of planetary transitions — which hasn't made the season feel much like a day at the beach. We've experienced six planets retrograde, a total lunar eclipse, supermoons and now, a solar eclipse. The three zodiac signs the August super new moon will affect most might want to consider applying another layer of sunscreen. But don't worry, this cosmic heatwave will settle. The solar eclipse, otherwise known as a super new moon, on Aug. 11 is the second-to-last of this series' season. But soon after August's eclipse, the universe will be applying aloe vera to heal our scorched shoulders.
New moons are commonly revered as a time to plant seeds and get new ideas in motion. While August's dark moon will still be a flashlight for the path forward, it's supercharged-ness might illuminate some uncomfortable truths for certain signs. Darkstar Astrology writes, "The solar eclipse is very good at showing up any imbalances you have." While some signs will receive it as a softer "awakening" of sorts, other signs might knock into it as a "shocking revelation." Your best bet? Don't resist the lessons.
Continue with the cosmic flow and there could be a relief as satisfying as a tall glass of lemonade. Forever Conscious elaborates, "This Solar Eclipse is going to bring new opportunities that will help us to start a new chapter in our lives." Like a great summer read, this eclipse season has been quite the page-turner. We're almost at that happy ending!