The Best Plus Size Pieces You Can Buy To Hit Every Major Summer Fashion Trend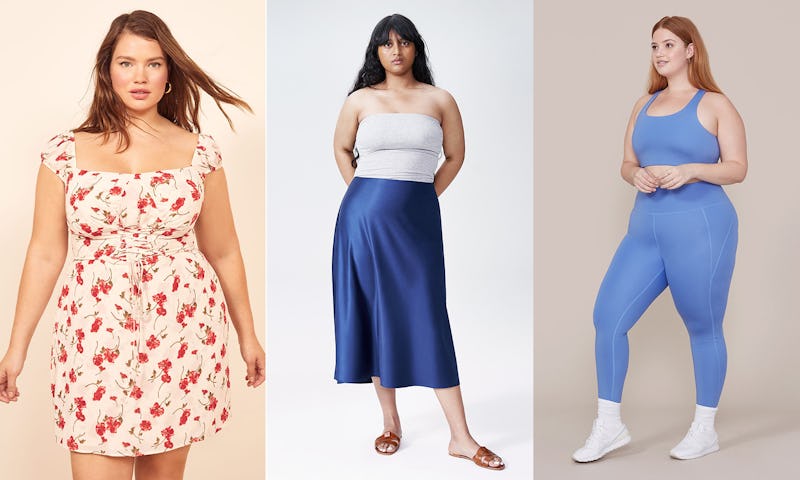 It's hard to resist a summer trend. Even if you are usually good about sticking to a shopping plan and/or only buying the essentials, trendy summer pieces for vacations, weddings, or date nights are just plain fun to buy. Sure, you may not technically need any of them, but that's part of the experience. But while straight size shoppers usually have a seemingly unlimited amount of seasonal pieces to choose from, plus size people typically have a harder time finding trendy items in sizes that actually work for them. Even though it many retailers are finally tuning into the fact that plus size customers want more than just wrap dresses and cold shoulder tops, there are still gaps to fill.
A plus size person still can't walk into any mall and find the perfect slime green-colored matching set or puff-sleeved top (at least not in sizes that actually fit them), but the internet has a few more options. So whether you're ready to buy every single fleeting summer trend available or just want to find that perfect leopard print midi skirt (don't we all), here are 31 pieces that hit every summer trend out there right now.